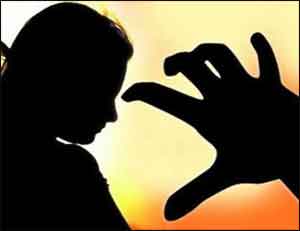 New Delhi: The Delhi police has arrested a doctor for allegedly raping a woman patient inside his clinic. The accused has identified as Dr Amit Rai, a residence of Sonia Vihar area in east Delhi.
The woman in her complaint told the police that the accused raped her allegedly when she was unconscious due to the drug dose.
"The 32-year-old woman, who was suffering from fever, was visiting Rai's clinic from last week. Rai on Saturday told her that she is suffering from typhoid and had to give injection," a senior police officer told IANS
"He took her in a room inside a clinic and gave her drugs following which the victim got unconscious. He then raped her and later in the evening, dropped her near the clinic, threatening her with dire consequences if she disclosed his crime to anyone," the police officer added.
The woman further said that he threatened her not to disclose his crime to anyone.
Police is further investigating the case.
This is the second incident of rape accusation involving a medical practitioner being reported in a matter of a day. Medical Dialogues had earlier reported that a psychiatrist working at the Fatehabad district was stripped naked and paraded around naked in the area, after allegations of him molesting a reportedly a female patient came into light.
Read also: Doctor, 37, stripped naked and paraded around the city on rape allegations
0 comment(s) on After Haryana, police now arrest Delhi doctor for allegedly raping female patient