After MCI, Cabinet extends tenure of Homeopathy Council Board Of Governors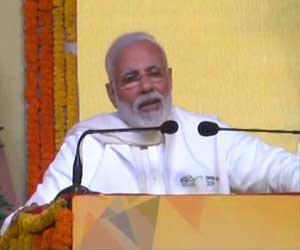 New Delhi: Through a recent ordinance, the government has called for the extension of the tenure of the Board of Governors that were appointed last year to run the scam tainted Central Council of Homoeopathy.

The Union Cabinet, chaired by the Prime Minister Narendra Modi has approved the draft Homoeopathy Central Council (Amendment) Ordinance, 2019 which seeks to extend the period for reconstitution of the Central Council from existing period of one year to two years so that the tenure of the Board of Governors may be extended for a further period of one year with effect from 17th May, 2019 for exercising the powers and performing the functions of the Central Council of Homoeopathy (CCH).

Last year in May 2018, the Union Cabinet had approved the ordinance to replace the Central Council of Homeopathy with a National Commission of Homeopathy in order to install more transparency and accountability in the system of homeopathy in the country.

The Commission, similar to the National Medical Commission, comprised of seven persons-eminent homeopathy practitioners and administrators, and were be appointed by the government. Their initial tenure was fixed to be one year

The move came in response to the growing allegations of corruption against office bearers of the CCH.

Now with the fresh ordinance, the government has extended the tenure of the Board of Governors by another year.

The move by the government is based on the Parliamentary Standing Committee on Health, which observed that conformation to prescribed standards of homoeopathy education has been compromised due to legal infirmities in the governing statute.

The committee had recommended that "the oversight of maintenance of standards should be done with the utmost transparency and there should be a credible and vibrant appeal mechanism in place so that minor technical and procedural defaults are not made a basis for harassment and questionable practices and genuine grievances of homoeopathy medical institutions are addressed swiftly within set timelines.