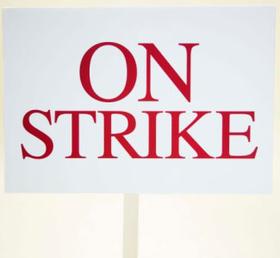 Jaipur: Striking government doctors in Rajasthan refused to resume their duties in hospitals where patients faced difficulties.
The doctors are accusing the government of not executing the promises made to them last month and taking vindictive action against them.
The in-service government doctors went on an indefinite strike on December 16 against the arrest of some of their fellow doctors under the Rajathan Essential Services Maintenance Act (RESMA). The act was invoked after the doctors threatened that they would go on strike.
As many as 86 doctors had been arrested before the Rajasthan high court on Tuesday directed the agitating doctors to resume their duties and assured them that no doctor would be arrested.
Dr Durgashankar Saini, general secretary of All Rajasthan In-Service Doctors Association said in a statement that doctors at private hospitals would also boycott work for a day on December 25 if the government did not initiate steps to end the deadlock.
Mahesh Sharma, a lawyer for the agitating doctors, said the doctors would resume work only after "the vindictive action" against them is stopped.
"An administrative officer in the medical directorate misbehaved with a lady doctor some time back. The doctors who came in support of the lady doctor were targeted by the government. Transfers of doctors who have led the agitation were made without any reason," he said at a press conference here.
Sharma said the government should withdraw transfer of 12 in-service doctors, including that of the president of All Rajasthan In-Service Doctors Association.
"The doctors proposed to go on mass leave against this on December 18, but the government started arresting doctors on December 15 which forced the doctors to go on the strike," he said.
0 comment(s) on Agitating government doctors in Rajasthan continue strike