Agra: Junior Doctors of SN Medical College clash with patients attendants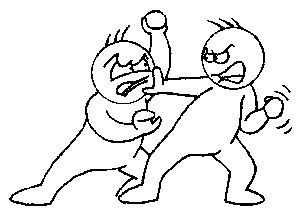 After alleging that a patient's attendants at the SN Medical College threatened them with a gun, the junior doctors at the college have warned of a strike if an appropriate action is not taken against the accused.
The incident apparently turned in to a clash between the junior doctors and the attendants, resulting in the doctors demanding an immediate action against the culprits. However, after the police intervened and took immediate action against the accused, the doctors continued with their work.
This is a second assault incident reported at the college, within a short gap of one and a half months. In the previous incident, it was alleged that two junior doctors and one ward boy were brutally assaulted by a mob of 20 people following an altercation with a patient's relative.
As a follow up action now, the college authorities are looking closely into the matter. The senior doctors have recently held a meeting to discuss steps on strengthening security and safety measures of doctors.
As reported by
TOI
, Principal SK Garg said, "Following the last incident which took place in December, armed guards were deployed at the emergency ward. We will further increase the number of guards, especially during night hours when such incidents are generally being reported."
According to information, a Lohamandi resident, Maharani, 55, on Friday afternoon was admitted to SN Medical College with head and waist injuries after she fell from one-storey building's roof following monkey attack. Later in the evening, the patient died.
Her relatives alleging negligence on the part of junior doctors created a ruckus. They also allegedly snatched a rifle from security guard and pointed towards doctors.
Garg along with police force reached the emergency ward and took the situation under control.
"The police have taken action two persons in the matter. We are also looking into the role of doctors. Prima facie, we have not found any wrong doing of doctors," he added.