Ahmadabad based Torrent Pharmaceuticals' gets the governments nod for increasing FII investment limit to 35 per cent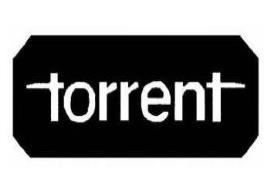 Four pharma companies get a green signal for investment of Rs 4000 crore
FDI under the decade long UPA regime was put under a lot of speculation and stress, but ultimately granted relief measures of getting the prior approval from the Foreign Investment Promotion Board. Seems the FIPB magic wand finally seems to be working, with the government announcing a major push of Rs 4000 crore investment by four pharmaceutical companies in India. The immediate overhaul in the FDI is being led by Torrent Pharmaceuticals, which has been granted approval to invest Rs 3000 crore, the biggest in terms of value which ups its stake from 13.09% to 35% in the domestic entity. These approvals are based on the recommendations of Foreign Investment Promotion Board (FIPB) in its meeting held on May 28, 2015.
Following this big deal closely is the Syngene International's proposal to raise FDI of around Rs 930 crore, by raising the foreign investment to 44 per cent from the approved percentage of 10 per cent by the government recently. The company stated its intent to raise the sum by way of initial public offering of equity shares to FIIs, FPIs and NRIs.
Permission was also granted to FDI of Rs 43.52 crore for Stericat Gut Strings Pvt Ltd as it sought to sell 77.5 per cent stake to Groupe Peters Surgical LLC (22.5 per cent of which would be via share swap), at this stage of approvals.
Ordain Health Care Global Pvt Ltd has also been granted the permission for its FDI proposal of Rs 23.34 crore to purchase certain assets pertaining to Alkems Fertica from Alkem Laboratories Ltd.
However, the government seems to be treating the matter with extreme caution. Proposal from Strides Arcolab for issuing shares to non-resident and resident equity shareholders of Shasun Pharmaceuticals Ltd under a scheme of merger has been rejected by the government.
The FDI proposals from Celon Laboratories, Shantha Biotechnics and Sparsha Pharma International, have been put under a deferred order by the government.
To safeguard the interests of the common man, so as to be able to afford the essential drugs for healthcare in India, the UPA regime had subsequently put the FDI rules and regulations under scanner-following a spate of acquisitions of Indian companies by global drug makers including the takeover of biggest domestic company Ranbaxy by 
Daichi Sankyo
.  The FDI regime was under a wide acceptance mode when the sector was thrown open to foreign investments up to 100% on the automatic route in 2002 under the previous NDA regime. The UPA government around this time introduced distinct norms for FDI in greenfield or new projects and brownfield projects.