................................ Advertisement ................................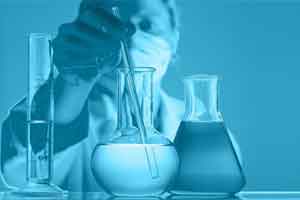 Gujarat: VS Hospital campus recently hosted the NHL medical college's Adrenaline Medical Conference in Ahmedabad. In this rare moment, the stage was set between the senior members of MCI interacting directly with the medical students.
The president of MCI, Dr Jayshree Mehta, along with past MCI president and president-elect of World Medical Association, Dr Ketan Desai and chairman of academic council, MCI, Dr Vedprakash Mishra were present at the event. The conference was moderated by Adit Desai, chairman of the Adrenaline Conference.
The most prominent discussion between the students and the MCI representatives was on the scope for research in the current medical curriculum.
Dr Jayshree Mehta in her statement implied that there has been a recent recommendation and direction given by MCI to create a research centre in every medical college. The motive is to promote research activities amongst undergraduate and postgraduate students.
Another issue which gained prominence on the stage was the status of the National Entrance Eligibility Test (NEET) in the coming years. The NEET entrance exam is expected to overhaul the entrance test system for medical colleges. Under NEET there will be a common exam conducted for all undergraduate, as well for postgraduate courses across medical colleges.
................................ Advertisement ................................
As reported by TOI, Dr Desai said, "A review petition has been filed by the MCI as wells as the central government with the constitution bench of five judges. The matter will be taken up for final hearing by the Supreme Court." Desai added, "In the meantime MCI has already recommended to the central government to amend the MCI Act to empower the MCI to conduct the NEET examination."
Dr Mishra assured the audience, "The MCI has recommended complete revamp of the curriculum to make it a competency-based curriculum."
One another issue which was highlighted at the event were regarding the affordability of medical education.
................................ Advertisement ................................
0 comment(s) on Ahmedabad: MCI highlights research in medical curriculum