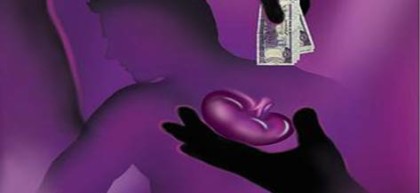 The state police in Telangana have arrested a diagnostic lab manager, based in Ahmedabad for his alleged involvement in the international kidney racket from Telangana.
As reported by TOI, the assistant commissioner of police, crime branch, K N Patel said that while the kingpin of the kidney transplant scam, Dhaval Daruwala of Mumbai, is still absconding, a team of Telangana Police, accompanied by Prajapati and Chauhan had conducted a search at Sanya Diagnostic Centre were medical check-ups of the supposed donors had been done.
As further implied by the city crime branch this accused use to sent the donor to Sri Lanka after a primary health check at his diagnostic centre. Sri Lanka is the alleged hub for the illegal kidney transplant operations. Most of these donors were searched in Delhi, AP and Tamil Nadu by the accused.
Perceived to be on an aggressive drive to crack down the racket from the state, only recently the Telangana police had arrested two accused. Now, the hunt is on for the suspected donors from Ahmedabad.
It has been alleged by the police confirming further details on the case that the donor's blood tests have been conducted in the Sanya Diagnostic Centre, to test the fitness for kidney transplantation.
As reported by TOI earlier, City crime branch sleuths and a Telangana police team nabbed two persons -Dilip Chauhan and Suresh Prajapati -in connection with a multi-crore international kidney transplant racket. The Telangana police had busted the racket in February 2015.
The arrested persons have admitted to getting medical check-up of over 100 people done at a diagnostic laboratory referred to them by one Dhawal Daruwala who has a visa and travel business in Mumbai. Those who underwent medical check-up belong to Delhi, Andhra Pradesh and Tamil Nadu.
2 comment(s) on Ahmedabad: One arrested for international kidney racket by Telangana police