Ahmedabad: PG Pediatrics commits suicide with Propofol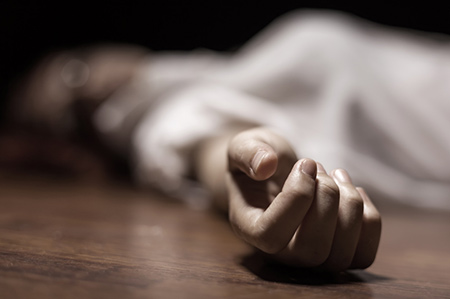 AHMEDABAD- A BJ Medical College postgraduate student in Pediatrics, aged 26, was found dead on the terrace of the college with injection Propofol being discovered on the site. The probable suicide by the doctor due to exam pressure has indeed left her family and colleagues in a state of shock.
Ruhi Hatidhara, hailing from Palanpur, was found with an inserted needle in her left wrist on Saturday around 8.30 am. She is believed to have injected Propofol, an anesthetic used in surgical procedures. She was discovered in an unconscious state by a fellow doctor who had gone to the terrace of the PG hostel building for his routine morning walk. She was declared dead on reaching the hospital.
The Police investigating the case have revealed the girl to have been pregnant. According to them, the girl was in a state of anxiety regarding her exams, which were to commence from May 1, as she was finding it difficult to recall all that she was studying. The police informed that this could possibly have been the reason for Ruhi to have taken her life. As per TOI, The Police have also recovered an empty injection ampoule of Propofol and four sealed ones from the terrace. Further investigations are underway
Informed about the act, Additional DCP (F Division) Rajesh Gadhiya told TOI,"Hathidra was married about two and half years ago to Dr Ali Jagmag, an orthopedic resident doctor. The families of both doctors are from Kanodar near Palanpur." Dr Hathidra's father Yunus Hathidra is also a doctor and lives in Paldi.
"Her father has told us that she was stressed about the exams. She had repeatedly complained that she was not able to remember what she was studying," he added Hathidra's parents and husband reached the hospital on hearing the news."The entire family is in a state of shock and grief," Gadhiya added.
"Therefore, we have not been able to record their detailed statements. We have, however, recorded the statement of her roommate," the DCP told
TOI
.
According to the police account, Hathidra had spent the entire evening prior to the suicide with her roommate. She was with her friend in the hostel room till 11 PM on  Friday night "The room-mate has said in her statement that she slept at 11 pm," the police added. It is believed that the doctor took the extreme step later in the night after the room-mate went to sleep
Additional Commissioner of Police (Sector-2) Ashok Yadav adding to speculation about her death said that while it is possible that Hathidra ended her life due to exam anxiety, police are exploring all possible angles.
"We have currently registered a case of accidental death. The statements of her parents, husband, and in-laws will be recorded once they have performed the last rites," Yadav said. "The postmortem was conducted by panel doctors and the viscera has been sent to the forensic science laboratory."