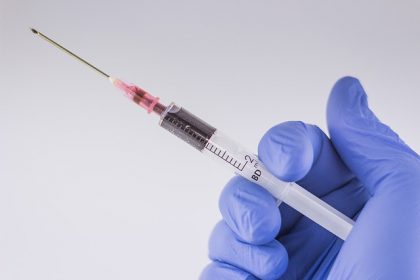 New Delhi: Every hospital premise carries the risk of communicable diseases and doctors, being on the forefront, are the most susceptible. Off lately, many instances of occupational hazard have been reported from government hospitals, making all wonder about the safety of resident doctors
In a recent incident reported at  All India Institute of Medical Sciences (AIIMS), a senior resident in anaesthesia contracted Hepatitis B Virus on duty.
DNA reports about the plight of the resident doctor, who got himself checked after needle prick injury in the operation theatre and found himself positive for Hep B
"I took a Hepatitis B surface antigen and antiretroviral therapy for AIDS after the needle prick in the operation theatre. Patients posted for routine OTs here never have viral markers, though it is practised in other places," said the doctor on the condition of anonymity to a source at DNA.
The doctor pointed out that over 200 surgeries are carried out at AIIMS every day and the cases of doctors suffering needle pricks are significant.
Medical and surgical caregivers are commonly exposed to a variety of workplace hazards in the course of performing their functions.  For a doctor, involved in treating number of patients daily, these hazards come every evidently in the form of various infectious diseases. Moreover, if a doctor is involved in the functioning of a government hospital, where the number of patients are quite high, and the set-up is less than ideal in terms of infection control and personal protective mechanisms, these hazards come very easily.
Medical Dialogues team had earlier reported that a study was conducted by AIIMS which showed that majority of doctors stand at a risk of needle-stick injuries and its associated complications. The study which was based on a survey conducted at AIIMS showed that amongst all the HCWs, doctors suffered the most from needle stick injuries ( 73.7%). A further break-up of this figure showed resident doctors constituted 91.4%, followed by interns ( 7.4%), and faculty members ( 1.1%). It also showed that most of the HCWs (97.5%) were vaccinated against hepatitis B virus while (2.5%) were not. Of the unvaccinated HCWs were student nurses and a few resident doctors who had joined medical profession recently. Of the vaccinated, (5%) had completed three doses of the vaccine within 1 year, while (3.9%) were vaccinated more than 10 years back.
Read also: Resident Doctors more prone to needle stick injuries: AIIMS Study
Several instances like this and similar have been reported in the past, looking at which the Federation of Residents Doctors' Association (FORDA), the resident doctor's association in the capital also wrote to the Union Ministry of Health, asking for risk hazard allowance, covering vaccination for all resident doctors reports DNA.
3 comment(s) on AIIMS Anaesthetist Contracts Hep B after Needle Stick Injury: Are our doctors safe?