AIIMS at Kalyani to be set up before Sep 2020: JP Nadda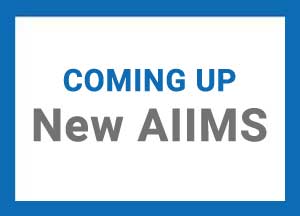 New Delhi:  An AIIMS would be set up at Kalyani in West Bengal before September 2020, Health Minister JP Nadda said today, asserting that there would be no compromise on quality of such institutions.
"All India Institute of Medical Sciences (AIIMS), set up under an Act of Parliament, is an autonomous institute. All AIIMS (at regional level) will have the same standards. We are not diluting standards. These will be of high quality," Nadda said in Rajya Sabha during Question Hour.
About AIIMS at Kalyani in West Bengal, he said the government will complete it before the targeted period of completion - September 2020.
He said the Cabinet had approved the project at a cost of Rs 1,754 crore on October 2015 and it had to be completed in five years.