AIIMS Bhopal to get its first Jan Aushadhi Pharmacy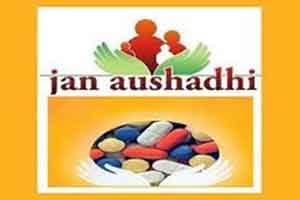 BHOPAL: A new Jan Aushadhi Pharmacy is expected to commence operations during this month at All India Institute of Medical Sciences(AIIMS), Bhopal. The pharmacy will be selling the low cost generic medicines at less than price half of branded medicines.
It is expected that, as per the Jan Aushadhi scheme, medicines will be selling 3 to 14 times lower prices as compared to branded medicines for treating diabetes, cardiac complaints, blood pressure and gastric problems apart from vitamins and antibiotics among others.
The generic drug store in Bhopal would be open between 8 am to 8 pm and 242 different types of generic drugs are available at the store at a price 20 per cent lesser than the branded drugs. Senior Citizens can dial 0755-4294256 to get their medicines delivered at home without any extra charges.
AIIMS Bhopal medical superintendent Dr KC Tamaria said, "Jan Aushadhi shop is aimed at making available quality generic drugs at affordable prices. Jan Aushadhi is part of a campaign initiated by the department of pharmaceuticals under the ministry of chemicals and fertilisers," reports
TOI
The pharmacy will be the second government pharmacy at the institute. Last year, an AMRIT Pharmacy began to provide low cost generic medicines to the needy once. Currently, there are five Jan Aushadhi stores in the state.
A generic drug is a pharmaceutical drug that is equivalent to a brand-name product in dosage, strength, route of administration, quality, performance, and intended use.
Read also:
Govt aims 3000 Jan Aushadhi stores this fiscal Year