AIIMS doctors, students decry govt apathy towards healthcare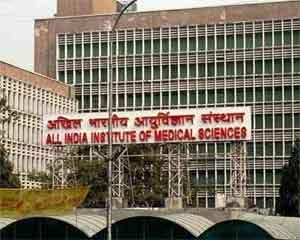 New Delhi: Doctors and students at AIIMS strongly deplored the apathy displayed by successive governments towards improving health care delivery systems in the country and pitched for a Health for All concept.
In a convention held at the institute here, the participants resolved to build a powerful movement for achieving Health for All.
Health for All is a wide concept having socio-economic, preventive and curative aspects. Adequate nutrition, safe drinking water and healthy habitat are integral to achieving it.
The recently-stated concept of universal health coverage (UHC) says that it is achieved when "all people receive quality health services that meet their needs without exposing them to financial hardship in paying for them," said Dr Anoop Saraya, Head of Department of Gastroenterology, AIIMS.
The speakers and participants demanded higher budget allocation for health, more and better equipped hospitals in all the areas including remote areas, availability of health personnel including doctors, nurses, technicians and other paramedical staff, availability of medicines and necessary investigations, adequate and fully functional set-up for preventing diseases and strengthening primary health care delivery system.
The convention also opposed privatisation and commercialisation of medical education and health care.
Participants also resolved to undertake and support initiatives to educate the people on the health needs of society, both curative and preventive.
The convention called on all doctors, particularly young doctors and medical students and other health personnel to know the health needs of people, particularly in villages and slums areas, by regular interaction and study of their problems.
They also expressed concern over the recent deaths of children at a hospital in Gorakhpur in UP and criticised the attitude of successive governments at the Centre and state for not taking action to prevent such deaths for over two decades in the region.