AIIMS, IIT Join Hands to Develop Economical Medical Tech Solutions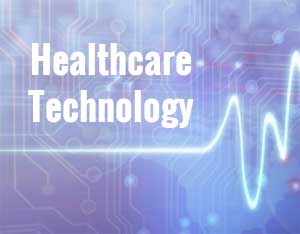 New Delhi: To develop technology-driven healthcare solutions at low cost, the premier medical institute, All India Institute of Medical Sciences (AIIMS) and the tech giant Indian Institute of Technology-Delhi (IIT-D) have entered into a pact for exchanging research proposals to achieve the same.
As per a statement made by the AIIMS official to the news agency IANS, the programme targets to come out with technology-driven low-cost medical solutions along with developing new items and equipment which can be used for conducting diagnosis and other medical tests.
A Memorandum Of Understanding (MoU) was also signed between the directors of the two institutes, Randeep Guleria of AIIMS and V Ramgopal Rao of IIT-Delhi.
Nowadays, technology and healthcare sector are very much inter-linked with each other. "The main aim of this collaboration is to promote joint research wherein the technological expertise of IIT-Delhi can be combined with the medical expertise to promote research in the field of academics, product development and human resource development," the AIIMS official added.
The six broad areas of collaboration under the MoU include regular joint colloquiums, faculty interdisciplinary research, providing a platform for interaction among the undergraduate students of both institutes, a joint PhD/supervision programme and building a Biomedical Research Park in Jhajjar, Haryana, reports The Hindu.
It has been decided to initiate 20 joint projects in the areas of application of nanotechnology, robotics, artificial intelligence, precision engineering, advanced materials and polymers for drug delivery, surgical methods and medicine.
"The work on research park is yet to start, but the work on 20 projects is already underway. Both institutes will be using their own funds for research. We didn't apply for special grants from the government since we wanted to begin as early as possible," Mehta informed the news agency.
Maintaining that technology has penetrated rapidly in healthcare, AIIMS Director Randeep Guleria told The Hindu, "Technology has become an integral part of healthcare. There is a need to see how this technology can be used. While collaboration between the two institutes has been going on for a long time, now is the time to take all the products to the next level."
The two institutes have called for joint proposals, the last date for which is September 30. "Both the institutes will have to submit their proposals by September 30 and the research activity will be taken forward. The research exchange programme which is initially for the practicing faculty of AIIMS will later involve the students as well," the official further confirmed.
Read Also: 22 New AIIMS Coming Up across the country: Health Minister JP Nadda