AIIMS launches psychiatric Clinic for Cyber Addicts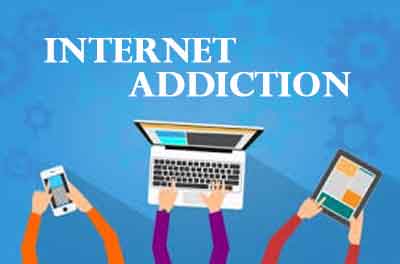 New Delhi:  AIIMS has launched a psychiatric clinic for patients who are addicted to internet gaming, or losing their concentration from their daily works, while spending their entire time engrossed in cyber world.
For these patients as the virtual world becomes a reality, they forget their surroundings and the basic responsibilities they have to look after in their day-to-day life.
To treat this form of growing addiction AIIMS, the country's premier medical institute has started a specialized OPD for patients suffering from cyber addiction.
According to doctors, majority of such addicts are school and college students ,who are mostly engrossed in social media, internet surfing and gaming. Such students usually start slipping into serious psychiatric issues displaying poor academic performance.
Dr Yatan Pal Singh Balhara, a psychiatrist leading the AIIMS's Behavioural Addiction Clinic pointed out to
TOI
, that depression, anxiety and substance abuse are commonly seen in the cyber addict patients , who are then counselled accordingly at the Clinic.
"They are counselled, their access to the internet is controlled and in rare circumstances, admission is required for their well-being," he added
Dr Balhara specified that the clinic remains open for patients on Saturday from 9 am to 2 pm,  adding that the duration of the timings can be increased depending on the footfall of patients coming for treatment.
The department is run by Balhara and psychiatrist, Dr Rachna Bhardwaj.
"We are seeing six to seven patients daily. The cases are likely to go up as awareness increases," said Balhara.
An instance of such a cyber addiction was cited of a Delhi boy who used to top his class till class XI, prior to getting hooked to online games."He started spending hours playing the games at the cost of studies and as a result failed in Class XII three years ago."  He has not yet cleared Class XII and he is currently being treated for the cyber addiction.
While, 150 million people in India are suffering from depression as per a
NIMHANS
study, cases of cyber addiction have become highly noticeable in the country with the increased use of mobile and internet technology.
Read Also: 
NIMHANS National Mental Health Survey 2015-2016