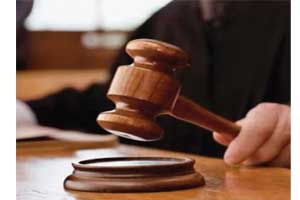 New Delhi: The much-anticipated recruitment process at AIIMS for hiring for around 2000 nurses has been recently stayed by Delhi HC after a plea was filed by an acid attack victim alleging discrimination by the premier medical institution in its hiring process
The acid attack survivor alleged the recruitment cell of the All India Institute of Medical Sciences (AIIMS) for discrimination after it barred a nurse from being eligible for the process to apply for the vacancy of 2,000 nursing officers at Bhopal, Jodhpur, Patna and Raipur centres.
The case concerns Yasmeen Masuree who suffered from acid attack in 2004. She obtained a diploma in General Nursing and Midwifery from Rufaida College of Nursing, Jamia Hamdard University in the year 2014 and worked as a nurse in different hospitals in around 3 ½ years as on date. She is presently working as a nurse in Janakpuri Super Specialty Hospital, New Delhi.
According to the plea, the notice issued for the recruitment denied reservation for the acid attack victims. This made Yasmeen Masuree to draft a petition at Delhi Court. Her counsel,  MR Shamshad argued that the notice issued on September 27 denies the acid attack survivors the right to be considered for seats reserved Persons with Benchmark Disabilities (PwBD) as per the mandate of sections 33 and 34 of the Rights of Persons with Disabilities Act, 2016 and is violative of fundamental rights guaranteed under Articles 14, 16, 19(1) (g) and 21 of the Constitution of India. He argued that AIIMS has denied the equal opportunity of acid attack victims of equal opportunity.
The petition brought to the notice that a writ of mandamus or any other appropriate writ or order directing AIIMS to ensure that persons with Benchmark Disabilities (PwBD), particularly acid attack victims, are not discriminated against in public employment and the four percent posts reserved for them are filled up strictly in accordance with the mandate of the Rights of Persons with Disabilities Act, 2016."
A single judge bench of Justice Suresh Kumar Kait, examined the case after which it gave AIIMS the following directions during the hearing of 26th September, 2018 had directed:-
AIIMS is directed to take a final decision on whether acid attack victims would, or would not, be eligible to be considered for appointment against the post of Nursing Officers, in the context of the Rights of persons with Disabilities Act, 2016, within a period of four weeks and issue an appropriate notification, in that regard, on or before 31st October, 2018.
In case acid attack is found to be a category of disability which enables victims thereof to be considered and appointed as Nursing officers, the case of the petitioner would be examined in the light of the said decision.
In that event, if the petitioner is found otherwise suitable for being appointed to the post on merit, she would be appointed as Nursing Officer in the AIIMS, if necessary by creating a supernumerary post for the said purpose.
However, with the order not being followed as directed, the court in a recent hearing stayed the process asking the respondent the government and AIIMS to file a reply. "Till further order, the respondents shall not give effect to the advertisement dated 27th September, 2018." the court added
0 comment(s) on AIIMS Nursing Recruitment STAYED by Delhi High Court