AIIMS organises workshop on occupational safety and BLS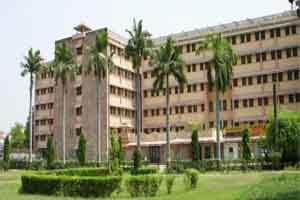 Bhubaneswar: In its bid to educate snake rescuers, All India Institute of Medical Sciences (AIIMS), Bhubaneswar organised a unique workshop on occupational safety and basic life support (BLS).
Altogether 50 snake rescuers from across Odisha participated in the programme, described by doctors at the AIIMS as the first of its kind in India. This programme was a rare amalgamation, where health care professionals and forest officials educated and guided the snake rescuers, they said.
Organisers said snake rescuers are often the first person in contact with public in cases of snake bite. Their valour has a lasting impression on people's mind. The rescuers also spread awareness among public about dos and don'ts in cases of snake bite and to dispel various prevailing myths.
"Therefore, AIIMS being a tertiary health care centre has come forward to empower the snake rescuers with basic life support skills and teach them first aid procedures of snake bites," said Director of AIIMS, Bhubaneswar Dr Gitanjali B.
She also hoped that all the delegates would further spread this knowledge to the people at their places to bring out a change. The initiative would reduce snake-human conflict and loss of life due to it, the director said.
Faculty members of the department of paediatrics, trauma and emergency medicine, and forensic medicine and toxicology of AIIMS demonstrated various ways of dealing with snakebite incidents and first aid and basic life support skills to the rescuers.
In addition to snake bite and its complication like death and disability, the snake rescuers are also exposed to several zoonotic diseases and accidents while handling snakes.
Principal Chief Conservator of Forests (Wild Life) and chief wildlife warden of Odisha, Sandeep Tripathy thanked AIIMS, Bhubaneswar for tailoring such innovative ways of sharing knowledge and creating programme.
He also stressed that snake rescuers should work in association with local forest officials, take strict safety measures, and obey wildlife act.
Subhendu Mallick, Founder of Snake Helpline, a voluntary organisation working for rescue and rehabilitation of snakes, said the workshop is an eye-opener and was much needed for the snake rescuers.