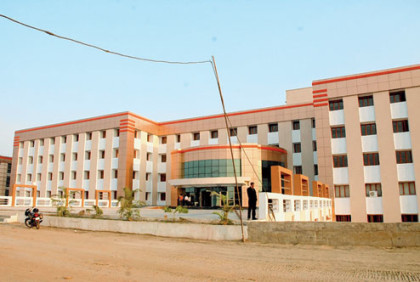 Patna: The issue of who can sign lab reports has once again cropped up after All India Institute of Medical Sciences (AIIMS), Patna faced questions regarding the credentials of professor whose signature was present on a certain laboratory report form the institute.
The issue cropped up upon the signature on karyotype reports. HT reports that the whole controversy happened after a lab report highlighted that was dated on 24th November holds a signature of Dr Ajit Kumar Saxena, which reads his designation as "professor and head, department of pathology and laboratory medicine, All India Institute of Medical Sciences, Patna.
Dr Saxena holds a postgraduate degree in zoology, and Ph.D in anatomy, with 'genetics' as his topic, as confirmed by the director AIIMS-Patna, Dr Prabhat Kumar Singh.
................................ Advertisement ................................
However, the report being presented in the media once again raised questions about the credentials of persons who can sign laboratory reports.
The Medical Council of India (MCI) regulations, 1998 mentions that the minimum qualification to become a professor in department of pathology, one should be MD (pathology) or Ph.D (pathology) or D.Sc (pathology).As per the Supreme Court decision taken on 12th December 2017, SC ratified the stand of  The Medical Council of India that the laboratory reports can be counter signed only by a registered medical practitioner with a post-graduate qualification in pathology.
................................ Advertisement ................................
Read Also: Only PG Pathologist can sign lab reports: Health Minister tells Parliament
At the same time According to National Accreditation Board for Testing and Calibration Laboratories (NABL) rule, a MS in anatomy, Ph.D with M.Sc in human anatomy, Ph.D genetics and Ph.D in applied biology can sign genetics report.
Dr Saxena speaking to the HT  highlighted his stand, "My signing karyotype report is not a violation of the Supreme Court order. Karyotyping is a kind of genetic study and not a lab report. The National Accreditation Board for Testing and Calibration Laboratories (NABL) guideline says that a few of the reports can be signed by highly specialised persons. Investigation reports pertaining to genetics, which is a highly specialised field of science, can be signed by M.Sc, Ph.D in applied biology. Even at SGPGI, PGI-Chandigarh and AIIMS-New Delhi, investigation reports of highly specialised subjects like immunology are signed according to the NABL guidelines."
Dr Singh stated his take on the issue;  adding to the daily "As far as the institute is concerned, I will continue with the present arrangement. That is the only way. I need to provide correct facility to patients. I cannot train a person who has not read the 'G' of genetics and why should I? Science should work for law and law should work for science. I might take this issue to our statutory body."
Author Details
Shagufta Joined Medical Dialogues has been associated as Editor for Education Medical Dialogues since the year 2018.  She is a graduate from Delhi University. She can be contacted at editorial@medicaldialogues.in Contact no. 011-43720751
................................ Advertisement ................................
0 comment(s) on AIIMS Patna: Controversy on lab report signature