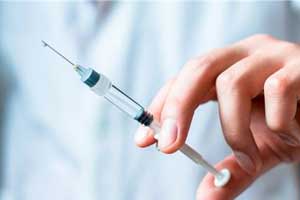 Raipur: Two pharmacists from the AIIMS Raipur affiliated pharmacy have been terminated from duty on account of allegedly selling an expired injection without cross-checking the date.  A three-member committee has been constituted by the administration to submit a report on the matter.
According to a media report, a 67-year old patient was referred to the AIIMS by a private hospital. A family member of the patient bought injections from the Amrit Pharmacy located on the campus.
When he was administered an expired injection to the patient, his condition became more critical.
Read Also: Incorrect Brand: Chemist slapped of Rs 1.15 lakh for providing alternative to prescribed drug
The Deputy Director, AIIMS' administration, Neeresh Sharma informed the TOI, "The patient was a referral case from a private hospital, that had declined to continue his treatment. The patient is suffering from respiratory problems and was admitted to the pulmonology department in mid-April. His condition had improved, and he was taken off his ventilator. A few days ago, the patient caught pneumonia. After the injection was administered to him, his condition has been unstable. But, the doctors are treating the patient with utmost attention. The services of the concerned pharmacists were terminated and we are taking strict action in the matter. It will be taken care that such an incident does not repeat itself."
Doctors of AIIMS informed the TOI, that a set of two vials for the dose of the injection was packed together but the expiry date was different in each. One of the vials' expiry date was February 2019 and the other was September 2019.
The three-member committee of doctors formed will submit its report in three days.
The Dainik Bhaskar reports that about nine injections were bought from the store. Of these 7 injections were administered patient, but the hospital nursing staff did not pay attention to this. The son of the patient alleged the patient was being given expiry date injections daily. He got to know it through a hospital employee.
0 comment(s) on AIIMS Raipur: Expired injection administered to patient, 2 pharmacists terminated