AIIMS RDA President Receives threat calls for open letter to UP CM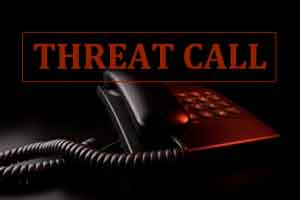 New Delhi: The RDA President at All India Institute of Medical Sciences (AIIMS), New Delhi has recently filed a complaint against alleged life treating calls that he has been receiving from an unknown caller.
As per the Dr Harjit Singh Bhatti, the AIIMS Resident Doctors' Association (RDA) President, seeking better healthcare facilities he wrote an open letter to Prime minister Narendra Modi and Uttar Pradesh Chief Minister Yogi Adityanath a month ago. It was since then that he started receiving life threatening calls, stating that his comments on UP CM Yogi Adityanath and PM Modi were not acceptable to the caller
"I always demand betterment of healthcare and request politicians to stop spreading hatred in the name of the cow, religion or caste. His abusive language is so frightening that my whole family is under fear," said Bhatti.
Bhatti, on behalf of RDA, had written the open letter in late August after the Gorakhpur tragedy in which over 60 children had died due to alleged lack of oxygen supply and encephalitis.