AIIMS specialists to treat botched cataract surgery patients in Indore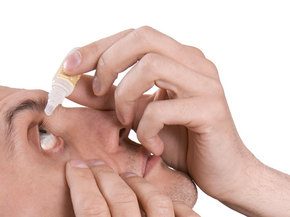 A six-member team comprising specialists from AIIMS, New Delhi, will be visiting Indore to review the exact nature and extent of treatment required for patients suffering from botched
cataract surgery
. Indore has confirmed cases of people who have developed eye infections at a cataract surgery camp in Barwana, held earlier. The constituted team will be led by senior
ophthalmologists
Dr Atul Kumar and Dr Sudershan Khokhar.
Factually, the situation is alarming in Indore after a botched up eye camp organised in November. At least, 45 patients out of total 86, are reported to have lost their sight. Patients were rushed to MY Hospital and a private hospital in Indore after they reported low visibility.
Taking a serious note on the matter, chief minister Shivraj Singh Chouhan, on Saturday spoke to Union health minister J P Nadda on phone, after which it was decided to send the patients to AIIMS, New Delhi, for further treatment. However, some patients refused to move, then the government requested to send a team of specialist to Indore, as reported by
TOI
.
Meanwhile, after facing flak for the botched-up surgeries, the state government has decided to conduct an infection audit of operation theatres of all district hospitals and remove lacunae, if detected.
The public health and family welfare department has directed all its joint directors to conduct the audit and ensure better treatment of the affected patients at the eye camp in Barwani district. CM Shivraj Singh Chouhan had earlier announced that the state would foot the expenses for the complete treatment of the affected, as reported by
HT
.
An action of suspension has been taken against seven people directly involved for alleged negligence in the case, including a a doctor tor and six officials. It was also alleged that the operation theatre (OT) used for the surgery was 60-year-old, which also required repairs. Meanwhile, sampled of equipment, swab, consumables, medicines used and linen in the OT during cataract surgery have been sent to central medicine lab in Kolkata, Indore and AIIMS Bhopal.
The list of suspended people includes the ophthalmologist Dr R S Palod, staff nurse Leela Verma, Maya Chouhan, OT in charge Vineeta Chaukse, Shabana Mansoor and assistant Pradeep Chaukde.
Also read:
Seven suspended after 37 develop eye infection at MP eye camp
On the ground level action reported, the state public health and family welfare department has directed an infection audit of operation theatres in all government hospitals.
Meanwhile chief medical and health officer of Barwani district told TOI registration of criminal cases against government doctors who performed the cataract surgeries is a very technical issue and anything could be said after a thorough inquiry into the matter.