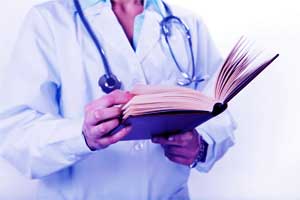 New Delhi: NRI medical practitioner doctors may soon get an opportunity to work as medical faculties in the Regional Centres of premium All India Institute of Medical Sciences (AIIMS) in the country.
Senior officials in the Union Ministry of Health and Family Welfare informed New Indian Express that a decision has been taken to allow NRI doctors, including Overseas Citizen of India (OCI) card holders to apply for faculty positions in AIIMS institutions in several states.
The Medical dialogues earlier reported how the severe faculty crunch at six new AIIMS held concerns for the authorities.  In the meeting of the Central Institute Body of all AIIMS institutions in June last year, the members discussed the problems faced in operationalizing new AIIMS at Patna, Bhopal, Raipur, Jodhpur, Rishikesh and Bhubaneshwar. The highlight of their problems included the severe faculty shortage.
The statistics explained that the vacancy rate in these institutes were whooping 61.85 percent.
Read Also: Faculty crisis at new AIIMS – Govt to lay new Hiring Norms
To fill up huge vacancies of doctors and faculty positions in the upcoming branches of All India Institutes of Medical Sciences (AIIMS), the Union Health Ministry also formulated a new protocol to induct all the institute's postgraduates during placement. The placement protocol was being amended to ensure that AIIMS does not lose doctors to private hospitals because of any delay in the recruitment process.
Besides hiring its own passouts, in another measure to make the new AIIMS active in different states to function the lines of AIIMS Delhi, the government is now going to hunt for retired and NRI doctors to join as faculties.
A senior Ministry official told the New Indian Express, "At present, there are less than 60 per cent positions filled in 6 regional AIIMS institutions and recruitment of faculty is a major task."
"We have therefore now introduced measures like inviting retired professors from top health institutions, visiting faculty from abroad for up to 2 years and NRI doctors to come and join these institutions," he further added.
The daily adds that regional AIIMS have joined hands with the premium Indian Institutes of Technology in the hunt for foreign faculties.
The AIIMS branches in Patna, Jodhpur, Bhubaneshwar, Bhopal, Rishikesh and Raipur along with four others in Raebareli, Kalyani, Nagpur and Mangalgiri Guntur started with classes for small batches of MBBS students from 2018 academic session
In 2017 the Medical Council of India had brought an amendment  in the  "Minimum Qualifications for Teachers in Medical Institutions Regulations, 1998", granting equivalence to many PG foreign qualifications to take up teaching in medical colleges in the country.
Read Also: Foreign Medical Graduates can now teach at Indian Medical Colleges: MCI Amendment
14 comment(s) on AIIMS to now hunt for NRI doctors to join as faculty for Regional AIIMS