New Delhi : AIIMS yet to begin its search for new director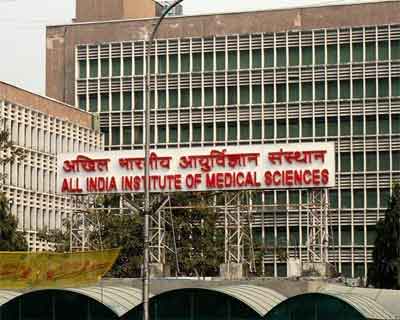 New Delhi: Three months after receiving health ministry's letter, AIIMS Delhi is yet to begin search for its new director. The tenure of the existing director will expire in January 2017 and the Ministry of health has already sent a letter to the concerned department within the hospital. However, no reply has been sent to the Ministry in response.
As reported by 
The Indian Express
, Health Ministry Joint Secretary Ali Rizvi on May 9 2016 wrote to the V Srinivas, Deputy Director (Administration) AIIMS, "As you may be aware, the tenure of the present Director of AIIMS New Delhi is going to expire on 30.01.2017. Further, Cabinet Secretary via D O Letter number 28 (43) EO/2013(ACC) Pt. dated 10.12.2015 has issued instructions, regarding the timeline to be followed for submission of ACC (Appointments Committee of the Cabinet) proposals…you are requested to take action in advance i.e, to issue a circular as has been done in the past inviting nominations from the Vice Chancellors of Indian Universities including Medical Universities, Directors of Centres/Institutions of Medical Education and Medical Research, members of the Institute Body of AIIMS, New Delhi and principals of all medical colleges in India."
The delay has led to speculations within the Institute, of an extension of the present incumbent director Dr. Mishra. However, out of the AIIMS Act's permissibility and if so would require approval of the Parliament.
The cabinet secretariat circular states that if the proposal for filling up a vacancy is sent less than two months of the post falling vacant, a delay statement has to be given along with it from the secretary of the concerned department of the hospital.
A Health Ministry official further added; "We had written to AIIMS some time back about inviting nominations for the post of director because the deadlines for new appointments have been laid down clearly by the Cabinet Secretariat. Nothing has come of it so far. I am not aware of any plan for giving an extension to the current incumbent,"