All Doctors to Soon have Unique Identification Number : MCI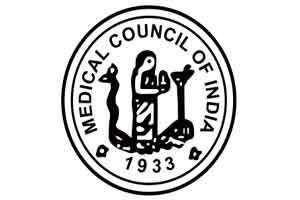 Chennai: Medical Practitioners across the country are soon going to have unique identification numbers. A confirmation to this effect was made by the MCI president, while speaking with the daily
Hindu
The move will help the apex medical council estimate and map doctors spread across the country.
"This is the only way to know how many doctors we have in the country. We can easily track doctors if they move from one State to another," Dr Mehta stated  while speaking at the 22nd National Conference of Bronchology and Interventional Pulmonology — BRONCOCON 2017 — organised at Christian Medical College (CMC), Vellore on Friday.
The ISSUE
Currently, doctors after completing their MBBS have to register with the state medical council , in order to practice a particular state/UT. The details of the practitioner are then quarterly forwarded by the State Medical Council to Medical Council of India for record keeping. Now, the confusion comes when a practitioner moves from one state to another
Dr Girish Tyagi, Registrar, Delhi Medical Council ,explained, " To practice in another state, a doctor will again get registered with the state medical council of that particular state. Now this creates duplication of records, when both the states name one doctor as a part of their council while sending their quarterly reports to MCI. Moreover, there is no way of cancelling out the duplication and multiplication of entries."
Due to this confusion, currently the MCI  has no way of determining how many doctors are actually practicing in the country.
Welcoming the move Dr Tyagi said, " We have been demanding the Unique Identification Number for each medical practitioner  for many years now. We are happy that the council is making a move ahead in this direction."
Besides helping in tracking the movement of medical practitioners, the UID number will also come handy in updation of records as a doctor progresses through her/his career, while also help in weeding out the fake medical practitioners.
A similar move was taken up by the council in relation to the medical colleges last year, when it launched the  Digital Mission Mode Project to monitor faculty members of every medical college.
Noting the developments that have taken place in the medical profession she said that when the MCI was started, there were 22 medical colleges. There were 460 medical colleges now, she said, adding that 500 doctors passed out a year when the MCI was established, while 63,985 doctors were produced every year now. "This will be beneficial to all as we will have records of all doctors and their practice. We can identify a doctor by the unique identification number," she added.
Further speaking to the daily, she was also seen expressing concern over how the practice of medicine had changed. "In the last two years, we have received 481 complaints and 235 appeals on medical negligence and professional misconduct. Of this, nearly 130 complaints pertain to faculty of various medical colleges submitting fake documents," she added
The MCI president was also seen backing Supreme court mandated National Eligibility cum Entrance test as sole entry point to medical courses in the country, "I think that NEET will bring in uniformity in medical colleges in the country. This is an advantage for students," she added.