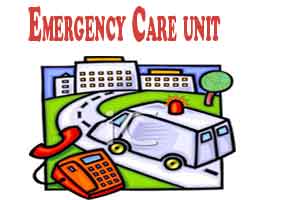 Goa: Goa Minister for Health Vishwajit Rane on Saturday said that every health center in the state, whether primary or community, will have compulsory emergency care unit in next six months with an objective to save lives of people of the state.
Speaking after attending the inauguration of emergency care unit and 108 advanced life saving ambulance with ventilators in memory of late Januz Pavel Gonsalves at the hands of Yvette Gonsalves in the presence of Aldona MLA Glenn Souza Ticlo, organized by Directorate of Health Services in association with GVK Emergency Management and Research Institute at Primary Health Centre Aldona, under the visionary guidance of Chief Minister, efforts were made by the government to provide better medical facilities in every primary health centre and constituency to make patient stable during emergency times.
Mr Rane also said every constituency would be provided with one 108 ambulance so that more lives of the people were saved as life of every individual was precious. He said the emergency care unit would be managed by GVK and it was like a mini ICU where patients could be revived if any patient suffered from any cardiac issue.
Mr Ticlo, expressing his happiness, said setting up of emergency care unit would be a relief to the people of Aldona as initial treatment during emergency times would be given here.
He said it was due to forethought of Health Minister and support from Chief Minister that public were receiving good health care facilities.
Also present on the occasion were Dean of Goa Medical College, Dr Pradip Naik, Director, Directorate of Health and Services, Sanjay Dalvi, Chief Medical Officer, Dr Vandana Dhume, GVK MRI Head, Ms Pruthvi Patkar, officials of GVK amongst the other.
0 comment(s) on All health centres in Goa to have emergency care units soon