All government hospitals to have Biometric attendance system in Maharashtra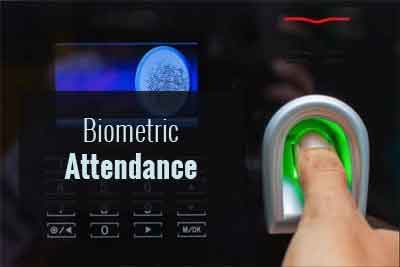 Mumbai: The government-run hospitals in Maharashtra will soon have biometric attendance machines as part of efforts to enforce punctuality and improve medical services at these facilities.
Setting up biometric machines would help in checking irregular attendance, keeping a record of working hours of medical staff and improving services in state-run hospitals, Health Minister Deepak Sawant said.
CCTV cameras will be installed near these biometric machines, he said.

Sawant issued an order in this regard yesterday after holding a review meeting with health officials about quality of health services in the government-run hospitals and improving staff attendance.
A common complaint of patients and their relatives has been that medical officers often do not remain present in hospitals during working hours, the minister said.
Despite several orders, there was little improvement on this front and the government continued to be criticised for not solving the issue, Sawant said.
"With the biometric technology, it will be easier to track the attendance and movement of medical staff. Additional check on them will be kept with the help of CCTV cameras."
The government has also decided to ensure proper use of funds allocated to hospitals. Unused funds of a hospital will be diverted to those facing financial crunch, he said.
Efficient utilisation of funds will improve services at the state-run medical centres, Sawant said.