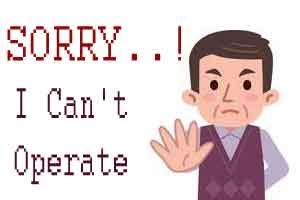 The chief medical superintendent of the district hospital (a govt hospital in Pratapgarh) has served a show cause notice to one of the hospital's surgeon. The action by the superintendent is against the surgeon for refusing to even touch HIV patients-let alone operate them.
The situation led to an outcry by local social organizations. Social activist Vinod Yadav has implied that there were three HIV patients who came to the hospital (and the doctor) for help. One of them is a widow, suffering from an ailment of uterus, the other one, a man, is a driver and has a problem of anal fistula. As both of them required surgery, I approached the doctors at the district hospital. It was only after my continuous efforts that we got a surgery appointment for early this week. After which Dr Prem Mohan Gupta refused to perform the surgery, stating that he would not treat patients who have HIV, he implied further.
As reported by TOI, Yadav approached the district magistrate and Pratapgrah chief medical officer Dr Vinod Pandey, complaining against the doctor."A case of irresponsible attitude on the part of the doc tor was brought to me and I directed the chief medical superintendent of the district hospital, Dr R D Dwivedi, to look into the matter and take the needful action," said the CMO.
One of the patients narrated his ordeal to TOI: "I had consulted Dr Gupta at his residence, as his OPD time was over, paid his fee and got all tests prescribed by him done. On the day of operation, as he was looking at the reports, I told him that I was HIV positive for the past three years and getting regular treatment. On hearing this, he said that he would not treat me."
0 comment(s) on Allahabad: Doctor served notice for refusing to treat HIV patients