Allow Private Medical Colleges to fix up their fee: Niti Ayog Panel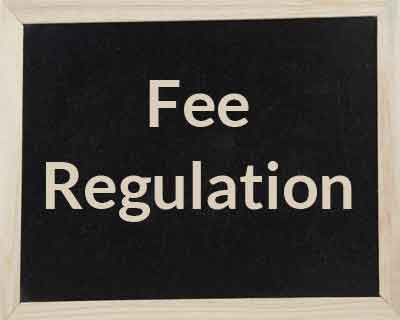 With the National Medical Commission proposed to take place of the Medical Council of India, the government appointed panel has recommended, many new features that were earlier not accounted for the Indian Medical Council Act.
Fee charged by private medical colleges has been the bone of contention with students and medical colleges for a long time. With NEET coming into effect from this year, many private medical colleges were seen enhancing their fees.
After detailed deliberations and discussions, the Committee concluded that the NMC should not engage in fee regulation of Private Colleges. The conclusion was reached on three counts:
a. Micro-management could potentially encourage rent seeking behaviour in the NMC
b. A fee cap would discourage entry of private colleges thereby undermining the objective of rapid expansion of medical education.
c.Enforceability of such a regulation is doubtful and is bound to encourage the continuation of the underground economy consisting of capitation fees and payments demanded on various pretexts throughout education. Hon'ble Supreme has made a stopgap arrangement of fixation of fee for Private Colleges by a State level Committee chaired by a retired High Court Judge. This has failed to control under the table capitation fee payments and other periodic fees on various pretexts.
Once a merit-based transparent admission system (with reservations for the deprived sections as determined by State governments) is in place, there is no need to regulate the fees charged by private medical colleges. Medical institutions may be required to transparently advertise the tuition and any other fees upfront on their websites with no other fees permitted. There remains the issue of some meritorious students not being able to afford the fees prescribed by private medical colleges. Moreover, there is a longstanding practice of States filling a certain proportion of the seats in these colleges at lower than normal fees. Thus an entirely laissez faire approach to fee regulation may not be feasible. It may be recalled that both the Roy Choudhury committee and the Parliamentary Standing Committee have expressed concerns regarding the high cost of medical education for students and in favour of capping the fees.
In view of these competing arguments and interests, a balance is required between the giving a free hand to the promoters of the institution and avoiding disruption of the prevalent practice. Accordingly, the committee recommends that NMC may be empowered to fix norms for regulating fees for a proportion of seats (not exceeding 40% of the total seats) in private medical colleges. For the rest, the institution may be given full freedom to charge the fees that they deem appropriate. This will provide for cross subsidization from the rich to more meritorious but poor students or students from disadvantaged groups.