Amendment in flagship health scheme to benefit 55000 employees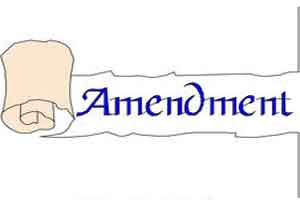 Panaji: The Goa government has amended its flagship health insurance scheme, bringing under its purview a large number of government employees and family members who were earlier left out.
The public health department last week issued a notification amending the Deen Dayal Swasthya Seva Yojana, which was launched in December last year.
According to the notification, government employees and their dependents have been included as beneficiaries under the scheme by amending its clause 6.
 "Goa government employees and their dependents that are governed under the existing medical attendance rules shall be entitled to opt for enrolment under the scheme by giving the required option in the form appended to be submitted by concerned employee to his/her head of office or department," the notification read.
The amendment to the scheme will benefit nearly 55,000 government employees, who are working in different departments and semi-government bodies.
The scheme was launched by the former Laxmikant Parsekar-led government and has benefited around 8 lakh people, who are domicile of the state.
A family of three members or less can have a cover of Rs 2.5 lakh per annum, while for a family of four or more members, cover of Rs 4 lakh can be availed under the scheme.