Amitabh Bachchan's UNICEF ambassadorship extended for two years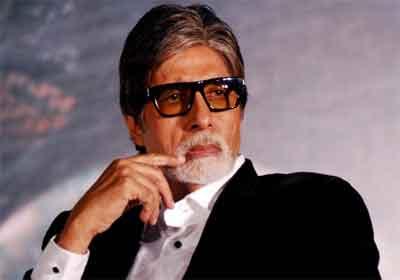 Mumbai: Bollywood' veteran actor and megastar Amitabh Bachchan's ambassadorship for UNICEF has been extended by another two years.
Big B, who had served as UNICEF Goodwill Ambassador for Polio in India, took to social media to share the news late last night.
"My ambassadorship for Unicef extended for another two years after success of polio drive, now working for MR inoculation for kids (sic)," he wrote on his Twitter.
In his blogpost he shared, "There is the Unicef... The UN Ambassadorship getting extended for another two years to work for the cause of the MR inoculation. MR not as in mister, but measles and rubella infections."
The World Health Organisation (WHO) also appointed Big B as its goodwill ambassador for hepatitis in South-East Asia region to boost awareness and intensify action to arrest the epidemic.
The 74-year-old veteran actor, who recently hit a 28 million mark of followers on his Twitter handle, has been supporting and promoting various health and related issues in the country such as childhood immunisation programme, tuberculosis (TB) and Clean India campaign.