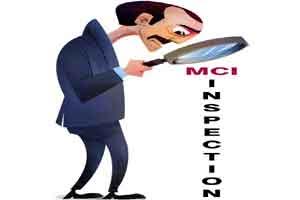 Amritsar: The Government Medical College (GMC) authorities are conducting mock drills at the premise in preparation of a surprise MCI inspection.
The college is seeking additional MBBS seats, and a drill was recently conducted for the staff to ensure an MCI approval for the increase in seats.
The mock drill took the shape of raising a hoax alarm about the arrival of an MCI team for inspection. This is the first time such a step has been taken at the college in anticipation of MCI inspection after March 15.
As reported by Tribune, officials are taking no chances as the team may land earlier to catch the college staff off-guard. The re-evaluation inspection is crucial for the college to get the quota of the MBBS seats increased.
Earlier, the MCI team conducted an inspection at the college in December last year. Later, the team had listed a few shortcomings in its status report. However, the college had recently submitted a certificate stating that shortcomings had been removed and the institute was ready for a re-evaluation inspection.
0 comment(s) on Amritsar: Government Medical College conducts mock drill