Amritsar: Government medical college fails to finalize recruitment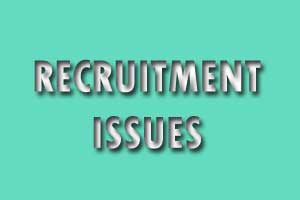 The post of assistant professors in government medical college in Amritsar has received applications from eligible candidates few months back. Since then six months have passed, but no on-ground action has yet taken place regarding the recruitment.
This development is a result of the failure of The Medical Education and Research Department to discuss the matter with the departmental promotion committee (DPC) and finalise the recruitment.
The jobs in the Government medical college continue to lie vacant. It was to be filled up by internal promotions, sorted among the existing lecturers and tutors.
As reported by the
Tribune
, insiders at the Government Medical College here said the department had asked the interested candidates to file their applications before June 16, 2015.
"However, even after six months, no word has come out for the next process. The education of the medical students is suffering as a result," said a faculty member.
The shortage of faculty members in few departments of the medical college is acute to such an extent that only one professor is running the entire department. A case in point is the Department of ENT, where only one professor is available.
Apart from taking classes, faculty members also have to attend OPD and IPD patients. They said the college was vying for getting more MBBS seats, but the Medical Education Department was not doing enough to end the shortage of the faculty.