ANC: Govt doctor under probe for prescribing pregnancy test to two men with Stomach Ache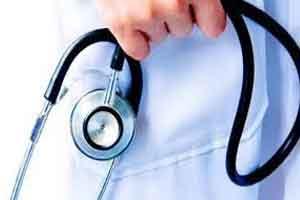 Ranchi: After the embarrassing case where a government doctor had prescribed condoms to a female patient with stomach pain, a controversy is once again brewing in the state of Jharkhand after a government doctor has been alleged to have prescribed pregnancy test to two male patients
The government doctor reportedly prescribed pregnancy test to two young men in Chatra district after they complained of stomach pain. The government hospital doctor, in his prescription, advice the patients- Gopal Ganjhu and Kameshwar Janhu to undergo tests for HIV, HBA, HCV, CBC, HH-2 and ANC.
The patients then went to the laboratory for getting the tests done where they were informed that the last of the tests is that for pregnancy. Shocking with their prescription of tests, the two men complained against the doctor to Arun Kumar Paswan, the civil surgeon of Chatra district.
Read Also: Gurugram Doctor sentenced to 5 years Jail for Illegal Medical Termination of Pregnancy
"A probe has been ordered into the matter," Paswan told reporters.
Kumar has however denied the allegation. "This is not true. This is an effort to defame me. Those tests could have been added by overwriting," he told media persons here
Read Also: High blood sugar in early pregnancy may slow down fetal growth: Diabetologia Study