Andhra Pradesh: Angry with death of patient, Villagers Kill Rural Medical Practitioner, burn his body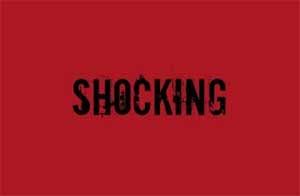 Vishakhapatnam: Angry with the rural medical practitioner (RMP) over the treatment that was given to their family members who later died, family members of the deceased allegedly murdered the RMP and even burned his body.
The incident took place on October 18, 2019 but only came to light after family members of the deceased RMP filed a complaint with the police on October 21, 2019.
According to the family, RMP  Chikkudu Jaggarao (55) was treating a villager, one Marri Musiri of Serubayalu village under Solabam panchayat. The patient, unfortunately, died during the course of his treatment on October 18. The RMP then went to attend the patient's funeral. There, the patients family alleged that Jaggarao's wrong treatment had led to the death of their relative and attacked him with bricks causing a fatal head injury, the police said, citing the statement given by the complainants.
Hindu
reports that accused reportedly burnt the body after the murder. Based on the complaint, investigation is on. Further details on the matter awaited.