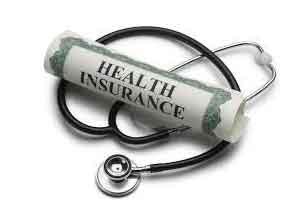 Andhra Pradesh Chief Minister, N. Chandrababu Naidu began the new year with the launch of  Aarogya Raksha, a  family health insurance scheme.
The scheme would cover families and their members on payment of a monthly premium of Rs.100 per head for a year. Registrations for the same are open till February 28, 2017  through www.ntrvaidyaseva.ap.gov.in.
While launching the scheme, Chief Minister N. Chandrababu Naidu said that it is a Universal Health Coverage/ health insurance scheme and  above Poverty Line families would benefit form the scheme. He also announced that under the Aarogya Raksha, end-to-end cashless services would be given for 1044 diseases under secondary and tertiary care through 432 government and private hospitals.
To make the move successful, he urged the students of medicine, nursing, psychology and home science to contribute their best to the improvement of public health through the Swasthya Vidya Vahini. The proposed teams would visit villages to prepare disease profiles to provide better public health management from January 2, 2017.
Jitendra Sarma said, Aarogya Raksha scheme was essential as an estimated three per cent of the population fall below the poverty line every year, reports Hindu
He also mentioned that the healthcare expenses have been decreased by 17 percent after the government had taken up 30 initiatives in year 2016.
Read also: AP CM inaugurates new TTD orthopedic hospital building
0 comment(s) on Andhra Pradesh: CM launches Aarogya Raksha insurance scheme