Andhra Pradesh government plans new buildings 81 PHCs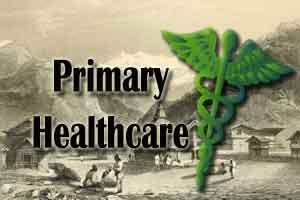 Andhra Pradesh: In a massive drive by the state government here, 81 PHCs are expected to be upgraded. The estimated cost for the constructing new building for 81 PHCs is Rs 101 crore, as implied by Kamineni Srinivas, Minister for Medical and Health in a press statement.
Rs 2.3 crore is expected to be spent on each individual building, and in addition, there is also a focus to renovate the government hospitals all across the state. There is also a continuous attempt by the government to ensure that there is no reported shortage of medicines. Besides, 1900 vacancies of medical doctors have been duly filled up by the state government.
Dr. Srinivas also implied that an official agency has been appointed to monitor the use of equipment in government hospitals. These equipments are worth Rs 500 crore; therefore, a proper monitoring is important. Also, the state government has also ensured that no user charges were collected from the patients for services provided to them.
Hindu reported that inaugurating the ANM training centre on the campus of the Karapa PHC on the city outskirts that was constructed at a cost of Rs. 2.3 crore on Sunday, the Minister said that a sum of Rs. 1.2 crore would be allocated to each PHC building and efforts were on to renovate the government hospitals all over the State.Dr. Srinivas said that the government had already filled 1,900 vacancies of medical doctors in the government hospitals and steps had been taken to ensure that there was no shortage of medicines.