Andhra Pradesh: HCG, Pinnacle Hospitals Launch Cancer Centre in Vizag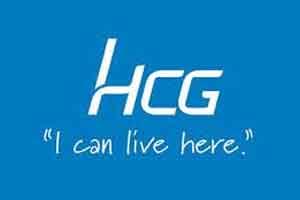 Healthcare Global Enterprises Ltd, the Specialist in Cancer Care extended their growing presence in India, by launching their first cancer centre in Visakhapatnam in association with Pinnacle Hospitals. HCG Pinnacle Cancer Centre is located at APIIC Health City in Chinagadili and will house 88 beds and provide high quality and comprehensive cancer care services.
Dedicating the facility to the service of the patients, Dr. B.S. Ajaikumar  Chairman HCG Enterprises said, "We are committed in creating accessible cancer care across India and Andhra Pradesh has been an important state in this journey. With the inauguration of HCG Pinnacle Cancer Centre, we have expanded our presence in Andhra Pradesh to three centres along with Ongole and Vijaywada. HCG Pinnacle Cancer Centre, the only centre with a True Beam installation in the state, is the most advanced and comprehensive cancer care centre. As cancer care specialists, we are committed in fulfilling the needs of the people not only in Andhra Pradesh but its neighbouring states as well."
Also present at the conference, Mr. Ragam Kishore Director Pinnacle Hospitals India Pvt. Ltd.further added, "Launch of HCG Pinnacle Cancer Centre is indeed a great occasion. We dedicate this state of the art of facility to the people of Visakhapatnam who deserve the best of technology and services. Our partnership combines the expertise of HCG India's largest cancer care network with the personalised care offered by Pinnacle Hospitals. We have always believed in providing quality healthcare to the people of Visakhapatnam and with this collaboration we are committed to improving the quality of healthcare in the region."
To address the growing need for expertise and quality medical services, HCG Pinnacle Cancer Centre will be offering cancer care with a multi-disciplinary approach through specialist doctors  in Medical, Surgical and Radiation Oncology and a team of experienced clinicians. The radiation department is equipped with state-of-the-art technologies and is the only centre in Andhra Pradesh with a True Beam installation. Another addition to the facilities at this centre is the 16 slice PET CT machine Discovery IQ from GE which enables effective cancer diagnostics.
Offering comprehensive services across diagnosis, interventions and treatment, the hospital would effectively be raising the bar for cancer care in the region and will follow internationally proven quality protocols and processes.