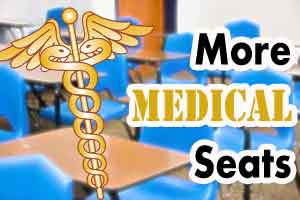 The Rajiv Gandhi Institute of Medical Sciences (RIMS), Ongole in Andhra Pradesh is due for an MCI inspection from February 13 to 15.
The institute has been under the highlight following reports of alleged bad behaviour of some of its doctors, and even their unruly behaviour towards the patients.  It has also been reported that the District Collector Sujatha Sharma herself was shocked had earlier initiated an action over some of the staff in the hospital and college.
On the other hand, the hospital is also facing shortage of staff and medicines. However, the doctors from RIMS are apparently the favourites of the private hospitals in the state, with maximum number of RIMS doctors working illegally in the private hospitals, as highlighted in the list prepared by the medical and health department of Andhra Pradesh.
The MCI has however permitted the batch for 2015-16 and asked the administration to be ready for the final inspection in February, 2016, with enough staff and equipment.
As reported by Hansindia, the officials and board members of the RIMS are now in a hurry to get ready the staff and academic reports. The RIMS, Ongole, was established in 2008 as a teaching hospital, by merging the district government general hospital into it.
The academic activities started from 2011, with a capacity of 100 seats in MBBS. The hospital has 300 beds for inpatients in 21 departments. It records about 1,000 outpatients on a daily basis as it is the only referral government hospital for the people of Prakasam district.
0 comment(s) on Andhra Pradesh: MCI to inspect RIMS