Andhra Pradesh: IMA to oppose Clinical Establishment Act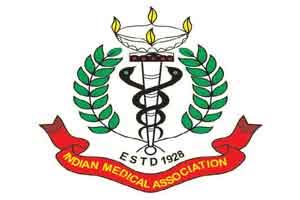 The issuing ordinance for the Clinical and Medical Establishment Regulation Act by the government has received strong resistance from the Andhra Pradesh chapter of Indian Medical Association (IMA).
On-the-ground action by the IMA members includes raising the issue with Central Ministers and a coordination committee. The centre is reportedly appointed them as the representatives to have a feedback on the possibility of the implementation of the act.
There is also a possibility of agitations in the state if the government does not take back its idea, as implied by the IMA members. This warning comes only after reports emerging that the AP government is in favor of the decision to implement the act. However, reports are yet to be submitted to the centre.
As implied by the Former IMA National President Dr G Samaram in his opinion he said that such a provision will have an adverse affect on the small and medium hospitals, as the cost of treatment will be escalated. The 20 per cent state population, who in turn rely on treatment on the government hospitals, while 80 percent opt for treatment from corporate hospitals.
As quoted by
TOI
, "The provisions in the act are such that it will have an adverse effect on the patients and is just a way of bringing corporate and costly hospitals in the State. The poor patients and the society in general will be the sufferers," said G Samaram.
As reported by
Hindu
, IMA State president-elect P. Gangadhara Rao said that it is not practical to implement the Central Act all of a sudden.
All single or two doctor hospitals and nursing homes with 15 to 20 beds would have to close if the Act is implemented, he said.
Dr Rao said that when he started private practice about two-and-a-half decades ago, only 8 per cent of the urban health care establishments were private, but today 80 per cent of the establishments are private.
The very same facilities the government is demanding the private health care establishments to provide, it is unable to provide in its own clinics and hospitals, he explained.
He said the IMA is ready for talks with the government so as to arrive at a solution to improve health care system in the State, he said. IMA former national coordinator N. Appa Rao said that the body would never allow the implementation of the Clinical Establishment Act as it is to an extent draconian. Doctors who violate the law are liable to three years of jail without any bail.