Acute pain management in emergency: EUSEM Guideline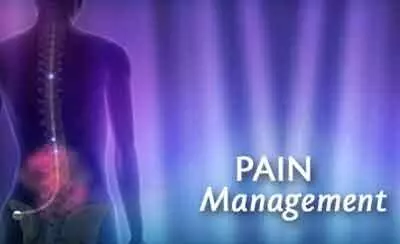 The European Society for Emergency Medicine (EUSEM) has released clinical practice guidelines on acute pain management in emergency settings.

Mild to severe pain in the emergency department (ED) and in prehospital settings is subject to management with a wide range of analgesic agents.

Principles of Effective Pain Management

Evaluate how distress is contributing to a patient's pain experience, take measures to address their pain empathically, acknowledging it and demonstrating a willingness to understand their experience.
In all cases consider the use of non-pharmacological analgesic strategies to achieve pain relief. This may involve techniques such as splinting, immobilisation, heat/cold, distraction, etc. and for children additional distraction techniques such as play.
If pharmacological analgesia is required, ensure that there are no contraindications to medications before administration and ensure that all medications administered are clearly documented.
Analgesics should be administered orally where possible and, whatever route is used, titrated, if possible, until adequate pain management is achieved.
Pain should be reassessed, and if analgesia is found to be inadequate stronger analgesics should be used, in conjunction with non-pharmacological methods.
Dosing Considerations for Adults
Codeine: indicated for use in patients aged ≥12 years, in adults oral doses of 30–60 mg may be considered up to maximum adult dose of 240 mg/day which must not be exceeded.
Fentanyl: for intranasal (IN) or IV administration dosing should be started at 50 μg if possible and may be repeated after initial dosing to a maximum dose of 200 μg or by continuous infusion according to local protocols; if IN fentanyl (50–100 μg) proves insufficient follow with IV fentanyl or IV morphine.
Ketamine: indicated for use when opioids such as morphine or fentanyl prove insufficient or painful extrication from the emergency scene is required; IV dosing of 0.1 mg/Kg is recommended which can be repeated but not more frequently than 10 minutes, IN dosing of 0.7 mg/Kg can be considered with the potential to provide subsequent dosing of 0.3–0.5 mg/Kg at not more than 15 minutes or intramuscular (IM) dosing of 0.5–1 mg/Kg with the option to repeat dosing one.
Metamizole: may be administered as an adjunct to paracetamol in moderate pain at an oral dose of 8–16 mg or slow IV infusion of 1 g, but the risks of serious adverse events mean it cannot be considered for first line treatment in severe pain.34,38 Serious adverse events include severe agranulocytosis, allergy and anaphylaxis, but its use may be beneficial in emergency care in hostile environments such as entrapment or inhospitable environments such as mountain rescue.
Methoxyflurane: indicated for use in adult patients with moderate to severe acute trauma, one bottle of methoxyflurane in the Penthrox inhaler will provide up to 30 minutes analgesia with continuous use and longer with intermittent use.39 A second bottle may be added to the Penthrox inhaler if required for extended analgesia, further dosing is contraindicated within 24 hours.39 The use of methoxyflurane should be considered in inhospitable environments where patients are difficult to reach e.g. mountain rescue, entrapment or multiple casualties.
Morphine: For IV administration at doses of 2–3 mg titrated with subsequent dosing not.
Considerations in special populations and contraindications
Codeine: doses in elderly patients should be reduced. Codeine is a prodrug and will not be effective in patients deficient in CYP2D6 (7% to 10% of the population). Codeine is contraindicated in patients with liver disease and patients at risk of increased intracranial pressure. Codeine must not be used in patients known or suspected of being CYPD26 ultra-rapid metabolisers (1% to 2% of the population) owing to high risk of toxicity. Codeine is not to be used in breastfeeding patients, or in those aged ≤12 years.
Fentanyl: indicated for use in patients with opioid tolerance. Data in the elderly are limited but the lowest possible dose should be used. Fentanyl should be used with caution in patients with impaired renal or hepatic function and those at risk of increased intracranial pressure.35 Fentanyl may produce bradycardia and patients given fentanyl IN should be monitored and caution is advised in patients with previous or pre-existing bradyarrhythmias. As with all opioids, fentanyl should be used with caution in patients with hypotension or hypovolaemia.
Ketamine: contraindicated for use in patients where an increase in blood pressure (BP) would be hazardous. No studies in pregnancy have been undertaken and the use in pregnancy has not been established and is not recommended except for during surgery or infant delivery (vaginal or abdominal). Dose reductions in patients with hepatic impairment should be considered.
Ketorolac: IV ketorolac administered by bolus infusion over no less than 15 seconds, recommended maximum dose for adults is 10 mg that may be repeated not less than two hours later. Reduce dosage in adults weighing.
Methoxyflurane: contraindicated for use in patients with clinically significant renal or hepatic impairment, cardiac insufficiency or respiratory depression, known or suspected susceptibility to malignant hyperthermia, history of previous serious adverse events (SAEs) with fluorinated anaesthetic agents.39 Use in pregnancy for emergency analgesia has not been established but methoxyflurane has historically been used for obstetric analgesia; minimum doses of methoxyflurane should be used in this patient group.
Metamizole: use in the third trimester of pregnancy is contraindicated.
Morphine: morphine doses should be reduced in the elderly, and the lowest possible dose to achieve analgesia used; morphine is contraindicated in patients with moderate or severe renal impairment, liver failure, patients at risk of increased intracranial pressure, patients with biliary or renal tract spasm, and patients in receipt or have received monoamine oxidase inhibitors within two weeks. As with all opioids, morphine should be used with caution in patients with hypotension or hypovolaemia and monitor for signs of sedation or respiratory depression.
Nitrous oxide/oxygen: contraindicated for use in patients with head injuries or impaired consciousness, pneumothorax, air embolism, suspicion or evidence of decompression sickness, severe bullous emphysema, gross abdominal distension, intoxication and patients with maxillofacial injuries.42,43 Use with caution in patients with substance abuse.
NSAIDs: assess the presence of contraindications to prevent gastrointestinal (GI) bleeds, avoid use in patients with asthma. NSAIDs are contraindicated in patients with active or previous GI ulcers, and patients with severe hepatic or renal failure. In the elderly use the lowest possible dose because of the risk of GI bleeding. NSAIDs are contraindicated in the last trimester of pregnancy.
Oxycodone: dose adjustments in the elderly are not usually required. In patients with renal or hepatic impairment dosages of oxycodone should be reduced by 50%.45 It is not recommended for use in pregnancy, and should not be used in breastfeeding women.
Tramadol: dose reduction in the elderly is not usually required, unless hepatic or renal impairment is present. Consider dose reductions in patients with mild or moderate renal or hepatic insufficiency but tramadol is contraindicated in patients with severe renal or hepatic impairment and those in receipt of, or have received within the previous 2 weeks, monoamine oxidase inhibitors.
Sufentanil: dose reductions in the elderly should not be required, however regardless of administration route, elderly patients should be observed closely for adverse reactions to sufentanil.
Hachimi-Idrissi S, Coffey F, Dobias V, et al. Guidelines for the Management of Acute Pain in Emergency Situations. European Society for Emergency Medicine. March 2020: 33-57. https://www.eusem.org/images/EUSEM_EPI_GUIDELINES_MARCH_2020.pdf
Source : European Society for Emergency Medicine