Perioperative management of glucocorticoids in patients with adrenal insufficiency: Guidelines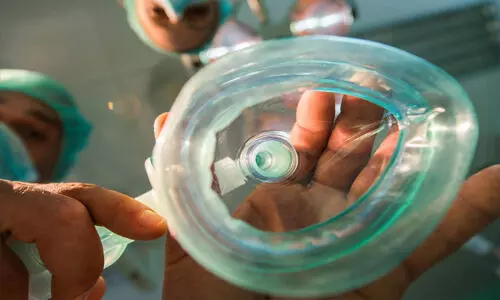 Association of Anaesthetists of Great Britain and Ireland, the Society for Endocrinology UK (SfE), the Royal College of Physicians (RCP) and the Royal College of Anaesthetists (RCoA) have jointly released a consensus Guidelines for the management of glucocorticoids during the perioperative period for patients with adrenal insufficiency. These guidelines aim to ensure that patients with adrenal insufficiency are identified and adequately supplemented with glucocorticoids during the peri‐operative period. The guidelines have been published in Journal Anaesthesia.
There are two major categories of adrenal insufficiency. Primary adrenal insufficiency is due to diseases of the adrenal gland (failure of the hormone‐producing gland), and secondary adrenal insufficiency is due to deficient adrenocorticotropin hormone secretion by the pituitary gland or deficient corticotropin‐releasing hormone secretion by the hypothalamus (failure of the regulatory centres).
Main Recommendations are-
Prescribed glucocorticoid therapy (prednisolone ≥ 5 mg per day in adults or hydrocortisone‐equivalent dose of 10–15 mg.m−2 per day in children) across all routes of administration (oral, inhaled, topical, intranasal, intra‐articular), can cause suppression of the hypothalamic-pituitary-adrenal axis and is the most common cause of adrenal insufficiency that anaesthetists will encounter.
All glucocorticoid‐dependent patients are at risk of adrenal crisis as a consequence of surgical stress or illness, and it is essential to be able to recognise and diagnose this medical emergency. If in doubt about the need for glucocorticoids, they should be given as there are no long‐term adverse consequences of short‐term glucocorticoid administration.
Patients with a long‐standing diagnosis of adrenal insufficiency are often well informed about their disease. Anaesthetists should enquire closely about the patient's history of glucocorticoid self‐management, any previous episodes of adrenal crisis and how practised they are at medication adjustments for illness, injury or postoperative recovery. Best practice is to collaborate as far as possible with the patient's endocrinologist when planning scheduled surgery, and when caring for postoperative patients.
Hydrocortisone 100 mg by intravenous (i.v.) injection should be given at induction of anaesthesia in adult patients with adrenal insufficiency from any cause, followed by a continuous infusion of hydrocortisone at 200 mg.24 h−1, until the patient can take double their usual oral glucocorticoid dose by mouth. This regimen is preferred above others due to enhanced safety. This should then be tapered back to the appropriate maintenance dose, in most cases within 48 h, although for up to a week if surgery is more major/complicated‐clinical judgement should be used to guide this. Intramuscular (i.m.) administration may be prescribed in circumstances were I .V. infusion therapy is impractical (See Tables 1–3 for details).
Major complications and critical illness excite a prolonged stress response. Any glucocorticoid supplementation should reflect this pattern.
Dexamethasone is not adequate as glucocorticoid treatment in patients with primary adrenal insufficiency as it has no mineralocorticoid activity.
Children with adrenal insufficiency are more vulnerable to problems with glycaemic control than adults and require frequent blood glucose monitoring. They can be treated with a bolus of hydrocortisone at the induction of anaesthesia followed by an immediate continuous infusion of hydrocortisone, or alternatively with a bolus at induction followed by subsequent four-hourly i.v. boluses of hydrocortisone in the postoperative period. Detailed recommendations based on age and body weight are presented in the main text. The period of fasting should be minimised and adrenal insufficient patients should be prioritised on routine surgical operating lists.
Maternal glucocorticoid supplementation in obstetric patients with adrenal insufficiency represents another group who require special mention; women may require a higher maintenance dose during the later stages of pregnancy (20th week onwards), and stress dose supplementation using hydrocortisone 100 mg at the onset of labour, and then either by continuous i.v. infusion of hydrocortisone 200 mg.24 h−1 or 50 mg intramuscularly every 6 h until after delivery.
For further reference log on to:
Source : Journal Anaesthesia