Breastfeeding safe after maternal anesthesia, new guidelines reveal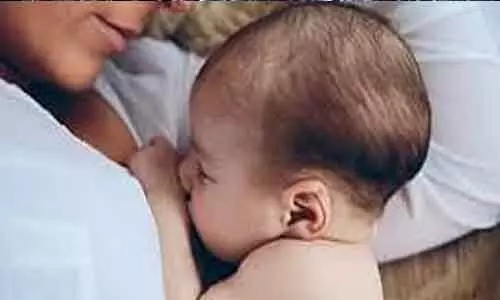 There is no need to discard breast milk after anesthesia. Breastfeeding is safe after anesthesia, according to guidelines issued by the Association of Anaesthetists and published online in Anaesthesia.

The guidelines were formulated to minimize interruptions to breastfeeding after surgery, including pharmacokinetic data on drugs used during anesthesia, according to Joellene Mitchell and colleagues, from the University Hospital Ayr in the United Kingdom.
Breastfeeding is rarely considered before surgery yet causes considerable anxiety and concern in women who are facing surgery, (personal communication, Breastfeeding Network 'Drugs in breastmilk' Service). A woman may not mention that she is breastfeeding at the time of pre‐operative assessment as she may not have considered this to be significant, or maybe concerned that she will be subjected to critical comments, especially if she is continuing to feed an older child.
Breast milk is recommended as the best source of nutrition for infants and young children. It has been demonstrated to offer significant short-and long‐term health benefits for both infant and mother. These include the protection of infants from childhood diseases and long‐term health benefits such as a reduction in the risk of obesity. Maternal health benefits include a reduction in the risk of breast and ovarian cancer and a lower risk of hip fracture due to osteoporosis later in life.
The World Health Organization (WHO) recommends exclusive breastfeeding up to 6 months of age and continued breastfeeding along with complementary foods up to 2 years or beyond. Maternity units across the UK are encouraged to engage with the United Nations Children's Fund (UNICEF) Baby Friendly Initiative, an evidence‐based program to support women to start and continue breastfeeding. This includes initiating breastfeeding after anesthetic interventions, including general anesthesia in an obstetric setting. However, limited formal support is in place for women receiving anesthesia beyond the perinatal period.
Data have shown anesthetic and nonopioid analgesic drugs are only transferred to breast milk in very small amounts. There was no evidence of effects on breastfed infants for almost all drugs used perioperatively. Opioids and benzodiazepines should be used with caution, especially after multiple doses, and in mothers of babies aged younger than 6 weeks; infants should be observed for abnormal drowsiness and respiratory depression. Breastfeeding women should not use codeine due to concerns of excessive sedation in some infants. For breastfeeding women, opioid-sparing techniques are preferable; local and regional anesthesia are beneficial. To avoid disrupting normal routines, day surgery is preferable when possible. A woman having day surgery should have a responsible adult with her for 24 hours following surgery; care should be taken with cosleeping or sleeping while feeding the infant in a chair. Lactating women undergoing surgical and medical procedures should have access to breastfeeding support.
"We advise that breastfeeding is acceptable to continue after anesthesia and should be supported as soon as the woman is alert and able to feed, without the need to discard breast milk", the team concluded.
Source : Anaesthesia