Intraoperative hypotension can now be predicted before it occurs , finds UK study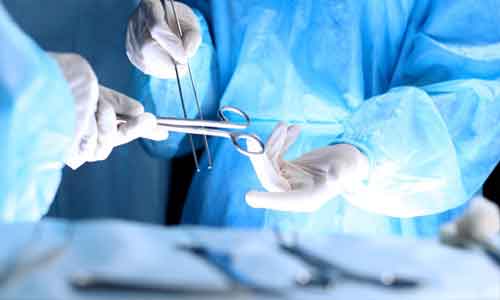 Intraoperative hypotension is associated with worse perioperative outcomes for patients undergoing major noncardiac surgery.
Researchers from UK have demonstrated the accuracy of Hypotension Prediction Index in predicting impending intraoperative hypotension . It was found to be superior than commonly measured perioperative hemodynamic variables. The study was published in the Journal Anesthesia analgesia.

The Hypotension Prediction Index is a unit number that ranges between 1 and 100, and the probability of an occurrence of hypotension happening in the future rises as the number grows. It is a machine derived algorithm based on features of the arterial pressure waveform . The hypotension incident is characterised as a mean arterial pressure ( MAP) of < 65 mmHg for > 1 minute.
The study was conducted at 2 institutions York Teaching Hospitals National Health Service Foundation Trust and University Medical Centre Groningen. All information computed by the cardiac output algorithm based on arterial pressure of Edwards Lifesciences EV1000 monitors showed the parameters such as Hypotension Prediction Index, heart rate (HR), pulse pressure CO, pulse pressure variation, SV, SVV MAP, and SVR. For the forecast of hypotension 5 , 10, 15 minutes before the incident, the area under the curve for Hypotension Prediction Index were plotted. Hypotension Prediction Index showed positive predictive value of 89% and a negative predictive value of 82% in predicting hypotension 5 minutes before the event. It demonstrated positive predictive value of 79% and a negative predictive value of 83% in predicting hypotension 10 minutes before the event. Also positive predictive value of 73% and a negative predictive value of 87% was observed in predicting hypotension 15 minutes before the event.
The reported occurrence of intraoperative hypotension ranges from 12 percent to 94 percent . Acute kidney failure and myocardial damage after noncardiac surgery have been linked with intraoperative hypotension. This study found that Hypotension Prediction Index algorithm can predict a hypotensive occurrence, described as a MAP of < 65 mmHg for ≥ 1 minute, up to 15 minutes prior to the event. It was superior to static hemodynamic variables and dynamic variables.
Ability of the algorithm of the Hypotension Prediction Index in estimating imminent hypotension in real
time helps the clinicians do constructive and proactive hypotension care . If the Hypotension Prediction Index increases, so does the rate of the actual occurrence, and reduces the amount of time for hypotension.
Source : the Journal Anesthesia analgesia.