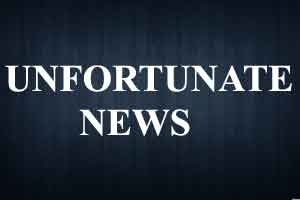 LUCKNOW: In an unfortunate incident, a 40-year-old anaesthesiologist, Dr Meesam Rizvi, a resident of Sarfarazganj in Thakurganj, Lucknow was found dead in his car under mysterious circumstances.
The police have reportedly said that the doctor died due to the overdose of anaesthesia. An intra-venous cannula was found inserted in Rizvi's left hand. An empty syringe was also found while sachets of some anaesthetic substance were recovered from his shirt pocket.
The police came to know about his condition when some of the passersby informed them of someone lying unconscious on the steering of his car near Mehndi Ghat. Police inspector Dubey and his team rushed Rizi to  KGMU Trauma Centre where he was declared dead by doctors.
Later the police informed his family about his condition.
The police inspector of Thakurganj, Deepak Dubey told TOI, "Prima facie it seems that Rizvi injected an overdose of some anaesthetic substance."
The family of the doctor do not suspect anyone for his mysterious death. The police informed TOI that the doctor took the extreme step probably due to some pressure or depression. Dr Rizvi's family also informed the police that he was in depression since last one week.
0 comment(s) on Anesthetist dies allegedly of Anesthesia overdose