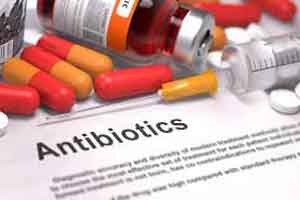 CHENNAI: To prevent the misuse of antibiotics and its drastic consequences in terms of antibiotic resistance, the Indian Council of Medical Research (ICMR)  was recently seen advising  tertiary care hospitals in South India to should avoid three major antibiotics from regular use
 The three antibiotics thus identified include Carbapenems, polymyxin and colistin. ICMR has adviced that these antibiotics should be kept in a "low-use" zone in the tertiary care hospitals
The ICMR  has suggested that these three antibiotics should be kept in high need zone and used as the last resort in critically-ill patients to ensure they don't become redundant, as confirmed antibiotic stewardship committee chairman Dr Dilip Mathai to TOI.
................................ Advertisement ................................
Ensuring the low use of these antibiotics, Dr Mathai said, "Every prescription for these drugs should be approved by an internal committee or another physician before being administered to patients."
................................ Advertisement ................................
In a meeting held with ICMR, officials teams from five tertiary care hospitals, each comprising a doctor, nurse, microbiologist, pharmacist and administrator, were present in order to to draft or improve action plans for the internal stewardship committees.
The hospitals include Apollo Hospitals in Chennai, Christian Medical College, Vellore, JIPMER, Puducherry , Nizam's Institute of Medical Sciences, Hyderabad, Manipal Hospitals, Mangalore, and Amrita Institute of Medical Science, Kochi.
Dr. Dilip further said,  "Poor infection control and lack of rational use of antibiotics may soon make ICUs a hot bed for infections."
During the meeting, the hospitals have been advised to follow the instructions as they were advised to follow the procedures from top to tip.
Explaining the each and everyone's responsibilities ICMR epidemiologist Dr Kamini Walia said, first hospitals have advised to first frame the policy and spread it thoroughly. While microbiologists will prepare a list of common infections, drug-resistant infections and effective antibiotics based on periodic study , doctors will be asked to pick the `best bet' drug to treat infections before sending the patient's blood sample for detailed analysis.
" The list of antibiotics will vary for hospitals as the infections may be different," she said, speaking to TOI
Studied at Indraprastha College for Women (Delhi University), completed in year 2014. Currently working with Medical Dialogues, a online Medical news paper dedicated for healthcare Professionals.
7 comment(s) on Antibiotic Resistance: ICMR advises hospitals to avoid three antibiotics