Antibiotic Resistant Superbugs due to Irresponsible Drug Waste Dumping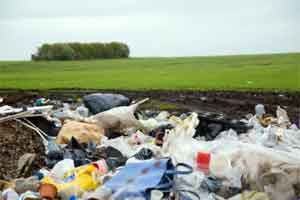 A new 
report
 from the consumer advocacy group 
SumOfUs
 cites numerous examples of drug manufacturers contributing to the rise of drug-resistant superbugs by increasing the amount of antibiotics in the food chain.
NCPC, one of 
Pfizer
's antibiotics suppliers in 
China
, discharges pharmaceutical waste directly into the environment.
Aurobindo
, an Indian company is contracted by generic drug company 
McKesson
and four polluting Chinese factories. And Israel based
Teva
, deals with three Chinese companies that "have been in the Chinese media spotlight for various offenses including improper waste management and the release of noxious chemicals," the study says.
"This is a huge problem with a simple solution: Pharmaceutical companies must reveal where they source their antibiotics from and stop buying from polluting factories," said Paul Ferris, campaign director for SumOfUs, in a press release. "Good environmental stewardship and health are intrinsically linked—dumping antibiotics in the environment could be harming the health of everyone on this planet."
Swedish researchers studying the water supplies around Hyderabad's pharmaceutical centers (India) found large concentrations of various drugs released by surrounding pharmaceutical companies in them.