Antibiotics shots for ulcers may reduce the risk of developing stomach cancer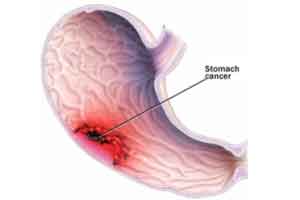 Trial based research concludes that two medicines of antibiotics for ulcers will lead to a reduced risk of exposure to stomach cancers later
A new research study has recently concluded the fact that even two medicines used to eliminate bacterium which causes ulcers, can in turn, lead to a low risk of stomach cancer for the same patient. People, who are generally infected with the Helicobacter pylori bacterium during the clinical course of ulcers, are more exposed to the risk of developing the disease.
However, the study claims that it can be significantly reduced even with a small course of antibiotics, often used with another medicine to suppress the production of gastric acid. Thus, eradicating H. Pylori in the general population has a great potential to prevent gastric cancer.
As reported by IANS,
For the study, the researchers analysed all published randomised controlled trials which compared at least one week of H. pylori therapy with placebo or no treatment, in otherwise healthy and asymptomatic H. pylori-positive adults.
The review included only trials that followed participants for at least two years and that had at least two participants who developed gastric cancer.
Six trials with a total of nearly 6,500 participants met the researchers' criteria.
The studies mainly used a combination of antibiotics with medicines from a class of drugs that suppress gastric acid production (called proton pump inhibitors).
The researchers found that combining antibiotics with gastric acid suppressor therapy given for between one and two weeks prevented the development of gastric cancer compared with placebo or no treatment.
The findings appeared in the journal Cochrane Library.