Apollo celebrate 1,000 bone marrow transplants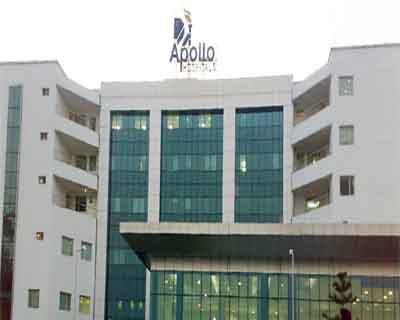 Chennai: Apollo Hospitals on Wednesday said it reached a new milestone with over 1,500 successful Bone Marrow Transplant (BMT) procedures conducted on patients nationally. The 1,500 patients have been treated at Apollo BMT units from all over India, including Chennai, Mumbai, Delhi, Kozhikode, Gujarat, Bengal, as well as from foreign countries like Oman, Bangladesh, Sri Lanka, Tanzania, Dubai, UAE, and Mauritius.

It was the first hospital to conduct India's first cord blood transplant and unrelated transplant, and the 1500 BMT landmark endorses the success of these high-end procedures for both children and adults with survival rates comparable to western centres. Bone marrow transplantation saves the lives of patients with blood cancer and serious blood disorders like thalassemia major, aplastic anaemia and primary immune deficiency.,

Hospital Executive Chairman Dr Prathap C Reddy told reporters. "We are proud of the commitment and drive shown by our team in this life-saving achievement. I am glad that our team has helped over 1500 patients from across India as well as abroad to celebrate life and win over life-threatening conditions through a Bone Marrow Transplant'', he added.

''For us, this number is just one milestone on our journey of healing. Though we have come a long way from the first successful BMT at Apollo in 1995, there are many more patients who are in need of BMT. It is extremely important that people come forward for bone marrow donation and help save more lives'', he said.