Apollo Chennai completes 50,000-plus heart surgeries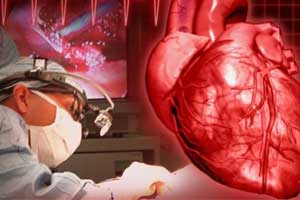 Chennai:  Apollo Hospitals Enterprise Limited  (AHEL) on Tuesday announced the successful completion of more than 50,000 cardiac surgeries at its Chennai flagship hospital.
This new milestone in cardiac Surgery was achieved with superior outcomes on par with international standards.
The over 50,000 cardiac surgeries included complex procedures like the bypass, Valve replacements, pediatric cardiac procedures, transplants and minimally invasive procedures.
Leading the fight against the epidemic of Non-Communicable Diseases (NCDs) of which heart disease was among the most deadly, Dr Prathap C Reddy, Executive Chairman, Apollo Hospitals Group, told reporters that 'NCDs are the greatest healthcare challenges facing us today, of which cardiac disease is among the most devastating.'
Stating that globally, an estimated 17 million people die of cardiovascular disease every year, he said India paints
a grim picture with the death rate showing a significant increase over the last few decades.
'It is imperative that we meet this challenge with greater awareness about early detection and the importance of regular health checks', he added.