Apollo Hospitals achieves rare milestone by performing 100 Robotic Myomectomies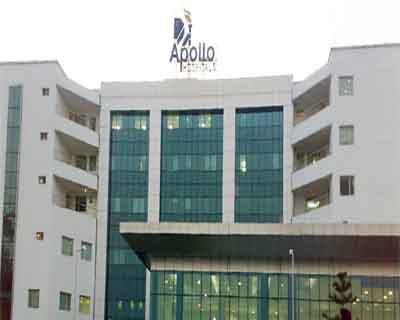 Hyderabad: Apollo Hospitals has achieved a rare milestone by performing over 100 Robot Assisted Myomectomies.
The 100 Robot-Assisted Myomectomies is first of its kind in the country, the hospital authorities claimed.
Talking to newsmen here on Monday, Dr Rooma Sinha, Senior Consultant Gynecologist, Minimal Access & Robotic Surgeon, Apollo Health City and a pioneer in Robot assisted surgery said open surgery was commonly performed for women with large or multiple fibroid.
Minimally invasive surgery carries several well-documented advantages with small scars and rapid recovery. However, removing large fibroids by traditional laparoscopy has been challenging.
Starting in 1996, Dr Rooma Sinha perfected laparoscopic techniques that enabled removal of such fibroids by laparoscopy in close to 70 percent of patients.
However, that still left a section of women with difficult fibroids that just could not be managed by this technique, Dr Rooma said and added that the advent of Robot assisted surgery has come as a major technological advance that can complement the skills of a surgeon.
Approved for Gynecological surgery in 2005 in the USA, the technology was acquired by Apollo Health City in 2012.
With magnified 3D vision, incredible human wrist like maneuverability, the robot quickly enabled Dr Rooma to extend this minimally invasive technology to even the most technically challenging cases. In fact, subsequent experience has now shown that precision suturing of the uterus allows these women to safely become pregnant and deliver a child, Dr Rooma said.
Replying to a question, Dr Rooma said that the recovery time is only 24-40 hours and the blood loss is only 1.18 grams.
The surgery cost is more than 25-35 percent more than the traditional laparoscopy, she added.
Apollo Hospitals Joint Managing Director Ms Sangita Reddy said, Robot-assisted surgery enables greater reach, manoeuvrability, very little blood loss and minimises internal disruption. This technique would become the mainstream in due course, she said.