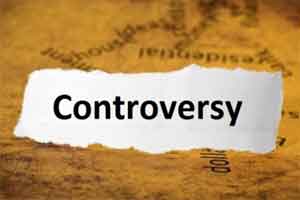 Pune: Controversy has surrounded Apollo Spectra Multispeciality Hospital, in Pune after it allegedly refused to treat an accident victim, on the grounds that the patient was a male patient while the hospital was dedicated to woman and child only.
Pune Mirror reports that the incident goes back to Saturday night  when one Naveenchandra Shetty,was returning home from work on his two-wheeler. As he neared the hospital at Sadashiv Peth, Shetty lost control of his vehicle, as the front wheel of his scooter hit a pothole and tipped over. Shetty suffered several injuries as he felt directly on his face.
It is reported that two female constables rushed to the help of the patient and took him to  Apollo Spectra, waiting outside the emergency for some treatment. However, the police complained that no one came to their help even for basic first aid.
"A member of staff came and told us that it was a hospital meant only for women and children. Apparently, there were only female doctors present and they were refusing to treat the patient," one policewoman told Pune Mirror.
 She added, "We pleaded with the staff to at least provide basic first aid, but they showed no signs of relenting. We finally gave up, called an ambulance and left for Poona Hospital. We also informed the patient's family."
The patient was then taken to Poona Hospital where was admitted to the ICU for head injury and fractures on his left arm and nose. The MLC was made by the hospital and then registered with the police station
Hospital's Response
Apollo Spectra refuted all the allegations. Ratul Majumdar, unit head of the hospital, said, "This is a clear case of miscommunication between the cops and the hospital staff. The staff were ready to provide first aid, but the victim and cops left in the ambulance before the doctors arrived."
He added, "We never deny treatment on grounds of gender. We don't have a round-the-clock emergency service so we usually don't take in accident patients as we don't have the facility to deal with them. This is just a short-stay surgical hospital."
What law says
Following the Supreme Court judgement on accident victims, The Ministry of Health and Family welfare had constituted guidelines for hospitals and nursing homes to follow in the case of dealing with accident victim emergencies. The guidelines clearly state that Lack of response by a doctor in an emergency situation pertaining to road accidents, where he is expected to provide care, shall constitute "professional Misconduct" under Chapter 7 of the Indian Medical Council (Professional Conduct, Etiquette and Ethics) Regulation, 2002 and disciplinary action shall be taken against such doctors under Chapter 8 of the Said Regulations.
Check out the guidelines Below
Read Also: Doctors to face action for failure to respond in emergencies : JP Nadda
0 comment(s) on Apollo Spectra allegedly refuses to treat Male Accident Victim